January 16th 2023
Creative cartoon USB flash drives, super mini body with super large capacity
In this internet age, computers are rising rapidly. Almost every college student owns a notebook. I believe that many students have already purchased their own notebooks before the school season. It is indeed much more convenient and indispensable to have a notebook, whether it is for learning or entertainment.
As a computer assistant, USB flash drives is also a must-have item. It has a small size but a large capacity. Now its shape has become more and more creative. It incorporates various elements, and are very interesting. cartoon USB flash drive is also indispensable in university. You are required to bring a bulk thumb drives when teachers arrange assignments and documents. bulk thumb drives not only helps work and study, but also stores your beautiful memories of four years in college. How can we live without it.
The cartoon-shaped bulk thumb drives has always been favored by many people. Exquisite cartoon shapes will become the focus of the crowd wherever they go. The super-large capacity brings you the pleasure of high-speed storage, especially those that come with virus killing system makes your files safer. I will recommend several cartoon USB flash drives to you today to see if there are memories from your childhood. Come and open your own cartoon story.
[16G creative banana USB flash drive]
A dun cartoon USB flash drive, made of environmentally friendly rubber material, simulating the shape of tropical fruit, has two layers of banana coat design, with superb craftsmanship, is very exquisite and beautiful. Remove the banana coat and break the banana into 2 pieces, then it can be used by the USB port. The tail of the banana has a buckle design, which can be hung on the key buckle, making it convenient to carrying around. The banana coat can also be changed by your will, letting you enjoy the fun of DIY. The bulk thumb drives has 16G memory available.
[HelloKitty Commemorative Edition Limited Edition 16g USB flash drive]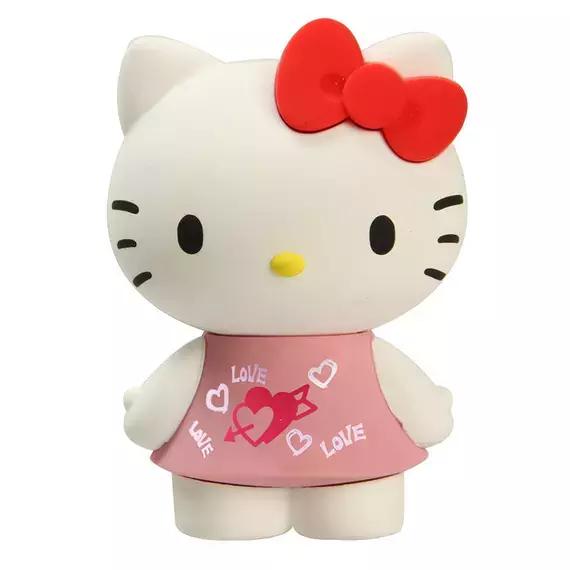 The Kingston model HelloKitty mini bulk thumb drive, with super cute shape and changeable style making it very popular among girls. It will make your heat beating just looking at it. The compact and exquisite design is also very easy to carry. The 16G large capacity is enough for daily storage. The standard USB2.0 interface can be used once plugged in, which is very convenient. The workmanship is exquisite, and feels quite comfortable. If you like HelloKitty, then what are you waiting for, hurry up and buy a collection!
[Cute Doraemon 32G USB Drive]
This super cute Doraemon bulk thumb drives is many people's childhood memories. It has a variety of titles, dingdong cat, blue fat man, Doraemon. Did it accompanied by your childhood, I believe many friends have unforgettable memories with it. It has a large memory of 32G, which can help you store more files, photos and so on. There is a hanging buckle on the head, which is also very convenient to carry around. Hurry up and have your own blue fat man! ! !
[Personal Mini Yellow Man Cartoon 8G USB flash drive]
The USB flash drive made of silicone material and is designed as Minions, which is very cute and exquisite. The head is designed with a buckle, which is also convenient to hang on the key ring. The USB2.0 interface supports various brands of computers, and is compatible with multiple operating systems. It does not require a driver and can be used when plugged in. It can be unplugged while operating. Did it catch you?
[Disney ice cream cute cartoon Minnie USB flash drive 8g]
The Disney element ice cream shape design makes people love it. It looks sweet and cute. The USB flash drive is made of PVC soft rubber material, which is shock-proof and drop-proof, effectively prevents accidental injuries to the USB flash drive in daily life and protects data safely. The overall size is very small and compact, and the hanging hole design is convenient for you to carry and use, making your life more colorful.
[Bubble bulk thumb drives ]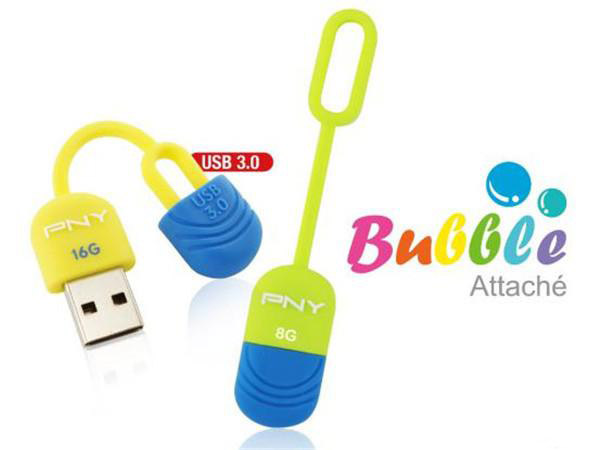 The bubble disk uses bright colors for matching, showing students a very energetic youthful atmosphere. At the same time, the bubble disk is made of soft rubber material. The rubber has excellent waterproof, dustproof and shockproof characteristics, which can reduce external shocks and allow students to use it without any hindrance.
In addition, the bubble disk is designed with a strong elastic pull cord and a collar. The pull cord has excellent elasticity and can be wrapped around portable accessories. The portability is excellent. In terms of performance, the 16G/32G type PNY bubble disk equipped with the 3.0 specification has a writing speed of up to 13 MB/s and a reading speed of up to 103MB/s; the 64G type has a writing speed of up to 21 MB/s and a reading speed of 115MB/s, which is excellent.
[Monkey tail USB flash drive ]
As a small USB flash drive full of agility, PNY monkey tail disk is an indispensable life companion for students in terms of appearance design and performance quality. As the name implies, the PNY monkey tail disk uses a small monkey as a prototype, and the clever little monkey looks lovely.
The tail of the monkey tail USB flash drive is particularly creative. It is long and elastic. It can be stretched or rolled up, and it can be hung with a backpack, key chain, mobile phone chain, etc. It is favored by users due to it fun appearance and practicality. In terms of performance, the performance of the monkey tail disk is not inferior. Its 8G capacity flash disk can reach 24MB/s in reading speed and 8MB/s in writing speed; while 16G/32G capacity ones can reach 10MB/s in writing speed and 32MB/s in reading speed. They perform well.
How to use bulk USB flash drive in perfect condition?
The Guide for USB Flash Drives in 2019
how about changing the memory chip to USB Flash Drive?