About MRT
Memory Range Technology Co., Limited (it will be used as "MRT" instead in follow pages) established in August 2008. MRT is producing flash storage products, including Bulk Micro SD Cards, Bulk SD Cards, Custom USB Drives and SSD Drives. MRT Manufacturer develops its leading-edge flash storage products completely in-house, including Solution Designing, Wafer packaging, IC Testing, SMT and Assembling, Product Testing. Manufacturing is conducted according to strict quality standards to ensure consistently high-quality products.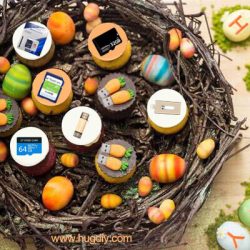 Who We Are
MRT has been one professional manufacturer of memory card products, suppling bulk memory cards in full ranges, USB flash drives with modern and stylish design, and accessory of varies types. We are not only an expert on producing qualified Flash products, but also able to provide a wide solution for customization service.
With powerful support of sales, tech, and design team, our products can achieve creative design, high quality and competitive prices, no matter it is for bulk order or brand one, we can do perfectly work with them.
We can fulfill any orders related to storage; you will always find answers here for your requests.
Our goal
MRT aims to provide reliable, long-warranty, innovative memory card products to our clients. We continue providing the most competitive price for our customers, it is the great success for us when we beat down any cost.
Our target is what you order from MRT is not just the products but the lifetime service and forever friendship.
Our History
2008. MRT had established since 2008, we were working on wholesale business for Custom USB flash drives only.
2011. Along with the high development of storage market, we started to cooperate with Taiwan factory to establish memory cards production lines in 2011.
2013. MRT had recruited own tech team to make designs on PCBA and UDP for usb flash drives, and started customized drives. Also, we established our HK branch to handle logistics worldwide.
2015. MRT cooperated with two local factory to run on own card readers and related accessory to make sure quality management.
2016. MRT launched own production line for memory cards in Shenzhen china, first micro sd 128gb is independently produced, and our Shanghai branch had established.
2018. The sales quantity of memory products made by MRT had reached 30 million pieces per year.
2020 Our cooperated clients from personal users to Fortune 500 companies had reached over 100k.
MRT has 7 production lines mainly producing memory cards.
The solution of bulk memory cards(Custom SD Card&Micro SD Card&CF Card) we regularly supplied is SLC, MLC and TLC; these sources are compatible with different electronic gadgets and devices. Therefore, you can find any types of memory cards with MRT. The SLC Micro SD and SD Card is suitable for industrial market, MLC Micro SD Card is perfect for GPS, Dash Cam, raspberry Pi and Drone, TLC Memory Cards are workable with phones, smart tablets and the other portable devices. MRT production capacity can reach 10K per day, and 300K per month. The whole production process is under strict QM procedure, it is going through IQC, Module wrapping and Test, SMT and Test, OQC inspection and Reliability Test. Quality of MRT Flash is the first priority of any orders, the warranty of MRT bulk memory cards is lifetime.
Custom USB Drives Source 
MRT has own chip line for wholesale usb flash drives, all the flash MRT used for USB drive is Grade A and high speed solution. The chip of USB sticks MRT mostly adopts is UDP and PCBA, the controller and flash are all original and full capacity. The attractive part of USB Flash Drive is the housing, MRT supplies varies shells such as leather USB, Plastic USB, Metal USB, OTG USB, Crystal USB, Credit Card USB, Gift USB and Cartoon USB. MRT insists on full testing of Bulk USB Flash Drive before delivery, also provides the service of data loading, logo printing and customizing package. Furthermore, MRT has online sales team to work with customers, any customized requests for Custom USB Drives MRT can complete within 2 days.