Free shipping
UP to 300pcs
MOQ
(minimal order quantity)
Printer Area:
| | |
| --- | --- |
| manufacture | MRT |
| Flash Type | MLC and TLC |
| Weight | 18g |
| Dimension for Crystal Drive | 57*18 (mm)/ 1.26 x 0.94 x 0.09 inches |
| Printing Area: | Front/Back |
| Back Print Area: | 22mm*25mm*14mm |
| Disk system | Available from FAT to ExFAT |
| Operating Temp | 0 to 60 °C (recommended) |
| Standard | USB2.0 USB3.1 |
| Shipping Time | 3 - 5 days by DHL |
Print Area

MRT will do full QC for Swivel USB flash drive, the QC will be inspected on function, appearance, speed, logo printing and package. The tested samples will cover 1% out of each order for function and speed, and there will be 100% checking on the looking.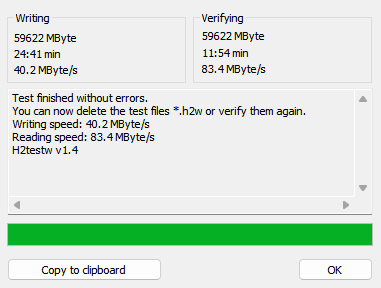 Reliability test result: Glow Crystal USB flash drive
product detail
Custom Crystal USB drives are nice choice for wedding, business presentation, products promotion and the other ads channel. With its elegant design, it will help you catch much attention from your clients. Especially the crystal part, it is as pure as diamond; therefore such usb model brings advanced design and raise the gift sales for your brand. It will be one of the best option for customized usb and gift usb, premium USB stick, the Crystal oozes quality! Furthermore, the crystal section can be laser engraved in 3D & it lights up when in use to illuminate your logo!
In other words, it is a work of art. As the design is artistic and exquisite, it definitely caters for your clients' tastes. Generally speaking, no one will reject such elegant, delicate and solid USB sticks. What's more, the cap color is selectable, there are decades colors available. Also, the color of glowing brand can match your cap.
Custom Crystal USB Flash Drive Bulk Housing:
How pretty a Custom Crystal USB Flash Drive Bulk can be? Crystal thumb drive is the one you are looking for, it combines with a glass body and metal alloy cap. To sum up, this housing is durable, ergonomic, and pocket-size.
Available Service:
Available for custom logo printing including laser printing and silk printing
Available for data preload
Available for writing protection and undelete file service
Logo Printing:
Based on the design, normally we will do logo printing on the crystal part. However, it is one side printing. The space is large enough for any inspiring slogan or customized logo, it will be very markable when you present this popular drive.
Logo Design:
MRT can do free design for your company logo, slogan or art design.
Approved Certification for Crystal USB:
CE and ROHS
Testing Standard:
100%full testing check
Contact us if you go for custom print
Order description
Free shipping for 300pcs
2 years Warranty
2 days Lead time
Free Sample
100pcs MOQ