January 15th 2023
Is mobile phone MicroSD card expansion necessary
Only a few mobile phones released this year, such as the Sony Xperia 1 IV and Huawei Mate Xs 2, allow micro sd card expansion. I'm not sure when mobile phones started progressively losing the ability to support such expansion. Ordinary consumers can only spend more money to purchase a mobile phone with a higher storage capacity if they wish to increase their flash memory space. Is it true that we don't require mobile MicroSD memory card expansion? A questionnaire study on SD memory card expansion for mobile phones was conducted  recently.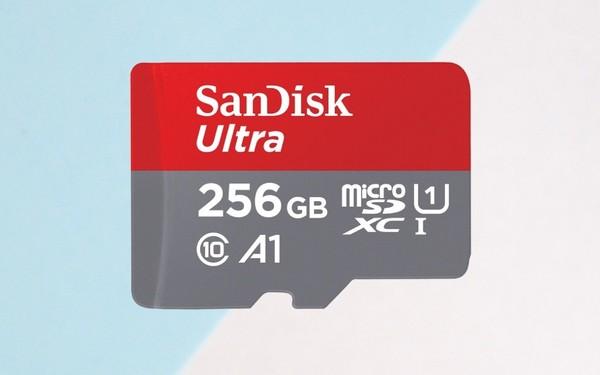 micro SD Cards
In the first, users were asked how important SD memory card expansion is to them, and we can see that 45% of the respondents said it was "very good but not very significant". And nearly 40% said: "I will not buy a mobile phone without SD memory card expansion." About 15% of the respondents selected "I don't need it"
How important is MicroSD memory card expansion to you?
In the second poll question, "How much storage is in use on your mobile phone right now?" , 128GB to 256GB accounts for up to 35.58% of the respondents, and 64GB to 128GB is the second-largest group. Those who have more than 256GB make up the third group, and the remainder is in smaller proportions.
What is your phone's storage capacity like?
Manufacturers of mobile phones are gradually discontinuing MicroSD memory card expansion. On the one hand, each additional hardware feature on a mobile phone will raise its price and weight due to the cost and revenue considerations. On the other hand, supporting SD memory card expansion will restrict the ability of manufacturers to sell versions with more storage space. Another reason is that the read and write speeds of SD memory cards are very slow. Even the fastest SD memory cards currently available on the market have just the read and write speeds that are only one-tenth of or even slower than those of today's mobile phones. The user experience will suffer in such a circumstance. As a result, manufacturers of mobile phones have every right to decide not to allow SD memory card expansion given the weight of these issues.
The following are some of the user comments:
Comment 1
The read and write speed of the mobile phone SD card is not the reason why mobile phone manufacturers cancel the SD card slot. It is entirely a matter of price! When a domestic mobile phone increases by 128G, the price increases by 50USD, while buying a 160MB/S, 128G high-speed SD card costs only a few dozen US doller. It is clear that including a SD card slot means that the manufacturers would lose more than 30USD in net profit of a mobile phone. Why would they want to? It all depends on the pricing whether or not customers desire a mobile phone with a lot of capacity. Invest less money with a phone with less memory. Who wouldn't want additional phone storage? You take pictures and videos. Facebook images and videos in particular eat up a lot of memory. The 128G smartphone is insufficient! Therefore, internet users should avoid falling for the articles' tricks and strive to purchase a mobile phone with a large capacity.
Comment 2
Mobile phone memory is expanding, chip updates are taking longer, replacements are taking longer, and there is more content being saved in mobile phones than ever before. When you switch phones, it takes hours for more than 100 GB of content to travel over the data cable to the computer before being transferred to the new phone. Then you need to spend hours uploading and downloading. That is just a phone of more than 100 GB. How will you manage a smartphone that has larger storage than 500 GB and 1 TB in the future? The data can only be lost, particularly when the mobile phone is damaged and the data cord cannot be utilized. Memory cards work quite fine. Just change the memory card, and you can get it done in a minute.
Comment 3
I enjoy listening to music, and I have several lossless tracks downloaded. Check the memory card slot before making a mobile phone purchase, and avoid purchasing a phone that does not support microsd cards.
Comment 4
The availability of a memory card is practical. The information stored on a mobile device will be lost if it breaks. Some people say that you can store your data in the network disk. There is a  download speed limit of the network disk if you are not a member.
Comment 5
The usb2.0 port was changed to a type-c connector. The detachable battery was changed to an integrated battery. The headphone jack has been canceled, and only the charging port is available, which is convenient for selling blue tooth headphones.  Additionally, the universal charger is no longer available, while the power banks are being sold. The knockoff phones are vanishing.
Comment 6
Using an SD card has two main advantages. 1. Typically, move the data that need to be saved to the SD card so that, in the event that the phone develops a problem, you won't be hesitant to reinstall the operating system after simply taking out the card. Second, simply changing the card allows you to change the machine. Otherwise, how can you transfer anything 120G from the old phone to the new phone?
Comment 7
The SD card is in perfect working order. All important pictures and videos are stored on the phone's memory, while all unimportant music videos, TV shows and movies are stored on the SD card. If there isn't an SD card, your phone is insufficient. And you'll have to get a new one. This is how producers of mobile phones might generate revenue.
Comment 8
I place a lot of importance on this. I like to take pictures, therefore I consider whether an SD card can be installed when I purchase a mobile phone. The storage of a mobile phone itself may not have enough room for the thousands of images that are frequently stored on the SD card. I was wondering if the SD card of the mobile phone can be designed to exit with one key, load with one key, load the SD card when it is in use, and exit when it is not in use.