After A Slight Short-term Increase, The Long-term Trend Of Memory Prices Is Not Yet Clear


Memory has always been the product that occupies the largest market share in the semiconductor market, and it is also deemed to be the main reason why the global semiconductor market has been declining lately in this session. However, the memory prices that had been suffering a continual decline recently witnessed an unexpected reversal. Analysts believe that the wave of rising memory prices arose out of Japan-South Korea trade war that broke out over the last few days - Japan's export restrictions on semiconductor materials vital to South Korea made Samsung and SK Hynix cut their production, which indirectly helped balance the demand and supply and change the current situation of oversupply in the memory market. And here inevitably come the questions: Did the memory prices rise simply because several companies hyped and boosted the prices deliberately? Or was it actually based on reality? Can the memory market further witness a long-term increase in future in virtue of the upsurge in prices?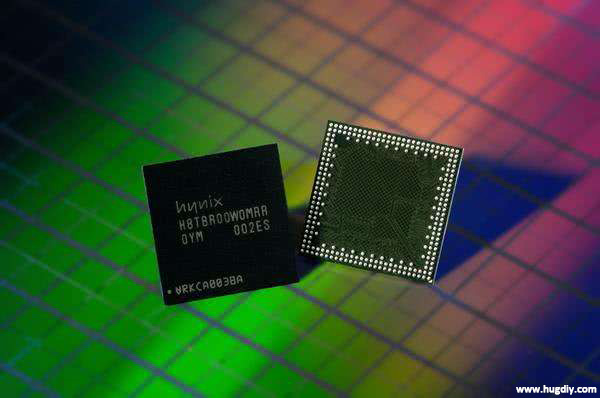 Japan's materials embargoes against South Korea resulted in the rise in memory spot prices

After experience a continual decrease lasting for nearly a year, the global memory prices have seen a slight rebound recently. According to the data from DRAMeXchange, a division of TrendForce, on July 10, the average price of 8GB DDR4 DRAM increased by 1.2% compared with the previous day. This is the first rise in memory spot prices since last September.
On top of that, some manufacturers of memory modules, such as ADATA, have already begun to supply spot products in limited amounts. Moreover, with the rebound in the quotes, the manufacturers that are able to produce NAND chips such as Macronix and Winbond as well as the memory module manufacturers including ADATA, Transcend, Team, Phison, Apacer and Silicon Power have all greatly benefited from it and are expected to see a sharp upsurge in operating profits in future.
But what on earth led to this wave of rising memory prices? Some market analysts attribute it to the recent outbreak of the trade war between Japan and South Korea. The South Korean companies Samsung and SK Hynix are the leaders in the global memory market, with Samsung having a 43.9% worldwide market share of DRAM and SK Hynix having 29.5%. As for the NAND flash market, Samsung has a market share of 36.5%, against SK Hynix's 10.5%. Now affected by Japan-South Korea trade war, both companies might have to cut their capacity. However, the trade dispute between Japan and South Korea is especially good news for the memory market, owing to the underlying problem of oversupply that presently exists in both the global DRAM and NAND flash markets.
The Korea Economic Daily reported that Samsung and SK Hynix were now considering reducing NAND flash production starting this month. "The decrease in production is expected to raise the prices even more," said Kwon Sung-ryul, an analyst at DB Financial Investment.
Minqiu Wu, the Chairman of Macronix, also believes that given that Japan has imposed curbs on the key materials exported to South Korea, there is bound to be a short supply in the long run, though the remaining inventories on the supply side in the market are still able to maintain the current level of supply over a short period of time.
In fact, this is not the first time that memory manufacturers have benefited from important events. For instance, in 2003, the massive fire at SK Hynix production facility in Wuxi, China has had an impact on 6% of global DRAM production and further boosted these chips prices by 88%.
Deliberately raised by companies or based on reality?

So what was responsible for the rise in memory prices? Is it possible that there were some companies taking this opportunity to boost the prices on purpose? "Recent market observation does indicate a rise in the contract prices for NAND flash," said Alan Chen, a research director at TrendForce. That means this wave of rising memory prices is indeed based on reality to a certain degree, even though it is also driven by the inevitable hype in the market.
In fact, there was a sign of rapid decrease in inventories in the NAND flash market, along with the expectation that the continual downward trend of memory prices would end, even before Japan-South Korea trade war. Last month, Toshiba's NAND flash fabrication facilities suffered a more than 20% decline in production due to the strong earthquake in Japan.
This event not only had a great impact on Toshiba's production, but also packed a wallop to its joint venter partner Western Digital's production of NAND flash at Toshiba's facilities. Given that Toshiba and Western Digital have market shares of up to 19.3% and 15.3% respectively, this event has, to a certain extent, resulted in decreases in production and inventories in the entire market, thus raising the memory prices.
Chen further remarks that the recent slight increase in memory prices mainly resulted from the power outage at some Toshiba's fabrication facilities. "Japan-South Korea trade war still remains a piece of news and has not yet had a real impact on memory prices," said Chen.
Long-term trend is not yet clear; Reversal may appear in the middle of next year?

What will be the long-term trend of the memory market? Can the memory prices experience a long-term upsurge in future with the help of these events?
According to TrendForce's analyses, the news can but affect the short-term trend of the market, but the long-term trend still depends on supply and demand conditions. DRAM prices have already been suffering a plunge for three consecutive quarters, and the inventories of module manufacturers downstream are generally low. As a consequence, affected by Japan-South Korea trade war, some module manufacturers did raise their quotes or announced that they would halt production. Nevertheless, the spot market only accounts for 10% of the entire DRAM market. The mid-term and long-term supply and demand conditions are still determined by the contract market, which accounts for more than 90%.
"At present, DRAM remains a buyer's market, so the manufacturers have to sell their inventories at low prices. When the prices will reverse to the upside still depends on when the demand will grow greatly," said Avril Wu, a senior research director at TrendForce.
But when it comes to demand, regardless of whether it is PCs and smartphones at the retail end or the implementation of enterprise servers and datacenters, both suffer extremely weak overall end demand. As a result, the DRAM market might be affected by the trade war between Japan and South Korea in the short term, but the possibility of a structural reversal of supply and demand in the DRAM market is low.
Wu predicts that the reversal of the DRAM market trend might fall on somewhere between the end of the second quarter and the third quarter in 2020. At that time, there might be a strong peak-season end demand in the market, which will help decrease memory inventories and subsequently raise the prices.
In regard to the NAND flash market, since NAND flash wafer quotes are already low, it is predicted that the prices quoted by the manufacturers will rise in July. Given that suppliers generally have inventories of two to three months of supply, most of module manufacturers will not raise the prices immediately and will instead determine whether to raise prices or not in accordance with the later market and inventories on the supply side, according to TrendForce. In spite of the short-term rise in NAND flash prices, they will still face downward pressure in the long run.
Distinguish Between True and False Flash Memory
Israel: A Country with Powerful Chips
What is 3D NAND? What are the Advantages of 3D NAND Compared with 2D NAND?
CoCo Recommended articles at 2022-06-26
The details of SD Card (Development Archives)
Difference between USB 2.0 and USB 3.0
How is the production process for MICRO SD Card by Wafers?
To Get the Right Format of Micro SD
How to choose CF, SD and Micro SD cards: this article will teach you how to buy a satisfactory memory card.
How to Use Bulk Micro SD Card in Dash Cam?
Physical diagram of USB3.0 data cable wiring
How to get suitable Micro SD Card for your Electronic Gadgets