January 16th 2023
2019 is predicted to witness the development in storage technologies
The past year 2018 can be referred to as a year of the most upheavals in the history of storage industry, and the upcoming 2019 is a year that is closest to the terminus of the ten-year revolution. We always say that the field of storage technology is taking revolutionary changes, but in fact, most revolutionary changes cannot stand the test of time. However, MSys Technologies LLC, an analyst organization, claims that with the development of technologies such as AI (artificial intelligence), robot technology, and the about-to-launch 5G network technology, most technology experts regard the decade between 2010 and 2020 as a period of transformation in the technology field.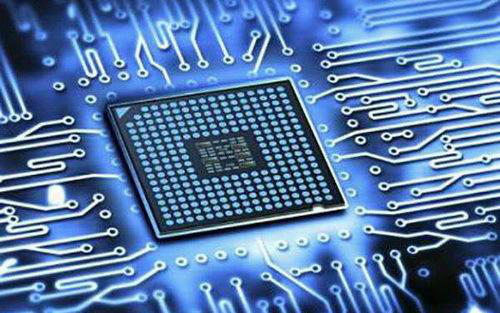 Now let's have a look at the six predictions of technologies based on storage, cloud computing, DevOps and digital transformation in 2019.
Software-defined Storage (SDS)
In 2019, driven by DRaas and NVMe with autonomous storage, object-based storage, and self-management, SDS seems to have a promising future, but it still needs time to develop and gain in popularity. The reasons are as follows:
1. The Momentum of Autonomous Storage
Given the user demand, 2019 is expected to witness the development of self-recovery storage system, in which AI driven by intelligent algorithms will play a crucial role. Companies will strive to ensure the all-day uninterrupted application performance.
2. The Outstanding Role of Self-managed DRaaS
Self-managed DRaaS (Disaster as a Service) is able to reduce human interference, automatically recover the important business data, and replicate the data in the cloud, which not only buffers companies against various emergencies but also make a contribute to their cost cuts. Therefore, we are going to witness the significance of DRaaS worldwide in 2019.
3. The Pendulum to Swing in Favor of STaaS
STaaS (Storage as a Service), with horizontal scalability and cloud compatibility, offers an economical and effective choice to storage. In addition, it assign every single object unique metadata and IDs, thus accelerating the process of data retrieval and data recovery. As a result, more companies are expected to adopt STaaS solution so as to satisfy their own demand for big data.
4. SDS's Promotion of Adoptions of NMVe
In 2009, SDS will increase the adoption rate of NVMe because it has eliminated the problems of traditional storage and consequently enables smooth data transfer when NVMe is adopted by companies. In the future, it will be seen that suppliers design storage systems using newly-added NVMe protocol. In 2019, the development of NVMe will be led by FC-NVME and NVMe-oF. Hyper-converged Infrastructure (HCI)
Even in 2019, HCI will still be a trump card to build a multitiered centrally managed infrastructure. We will see more and more companies focusing on a policy-based and data-centered architecture. Virtualization
The development of virtualization is expect to concentrate on software-defined data centers and containers. 1. Containers
Container technology is the ace in the hole to achieve cost-effectiveness of multi-cloud service, operational simplicity, and commitments to team productivity. According to IDC, 76 percent of users use utilize containers in mission-critical applications, among which:
Persistent Storage Will Be a Crucial Problem.
In 2019, container users will build a cloud-ready persistent storage platform by virtue of flash memory arrays. They hope their own storage service suppliers will achieve synchronization, CDP-CDP, and automated tiering. Application of Kubernete
It is said that the upcoming version of Kubernete will include a template with predefined configurations. If it is true, then Kubernete is expected to be more easily used and deployed with. This year, we are also expecting more synchronization between Kubernete and containers. However, as Kubernete's security issues escalate, there will also be a strict security protocol on the deployment of Kubernete (probably involving multi-step verification and encryption of clusters.) 2. Software-defined Data Center (SDDC)
More and more companies are going to open up the road of multi-cloud and hybrid cloud, hoping to transfer existing applications seamlessly to the heterogeneous cloud environments. Therefore, SDDC will take strategic adjustments in order to adapt to the new cloud demand, and in 2019, SDDC's demand for DevOps is the improvement of COBIT and ITIL practice.
DevOps
In 2019, companies will carry out programmatic DevOps solutions to speed up the development and deployment of software products. According to the survey, DevOps not only supports 46x code deployment but also increases the deployment lead time by 2556 times. This year, AI/ML, automation, and FaaS (Function as a service) altogether will coordinate changes in DevOps.
1. DevOps&AI / ML
In 2019, AI/ML-centered applications will inspire a great trend. The data science team are going to use DevOps to unify the complex operations throughout the entire application lifecycle. Moreover, they also hope to rebuild, retest, and redeploy the automated workflow pipeline simultaneously.
DevOps to Add Value to Faas
Faas is aimed at implementing a serverless architecture, which allows accessible applications to develop without impeding companies from dealing with REST (Representational State Transfer), and is thus extremely suitable for developers. By far, FaaS has not arrived at the stage of full maturity yet. In spite of its scalability, it will only waste users' money if it does not fit their cases. As a result, companies will use DevOps to dig into users' cases in which REST is effective and dramatically lower the costs in 2019.
Automation to Become the Trend of DevOps
DevOps that is operated by men is time-consuming, inefficient, and error-prone. Hence CI/CD (Continuous Integration & Continuous Delivery) are expected to become the pillars of DevOps practices in 2019. Fierce Competition in the Field of Cloud-computing
In 2019, companies will redesign and redevelop applications of cloud-computing, and there will be some newly-founded companies based on "born-in-cloud," a specific cloud service that is designed simply for cloud delivery without involving legacy systems. Centered on multi-cloud, cloud interoperability, and HPC (High Performance Computing), it will increase in value by intelligent cloud operations. More and more companies will strive to set up a Cloud Center of Excellence (CCoE).
Companies to Abandon "One-Cloud Approach"
In 2018, most companies have already realized the big risk posed by "one-cloud approach." In 2019, they will implement and make maximum use of the hybrid-cloud architecture. Hybrid-cloud is expected to become a new normal in cloud-computing. Besides, companies will also standardize cloud architecture to tackle the problems of interoperability and accelerate the utilization of API (Application Programming Interface.)
HPC to Occupy a Place in Cloud-computing
Companies in industries such as finance, deep learning, semiconductor, and Genomics are confronted with huge pressure of competition. They wish to have a high-end and high performance computing-intensive application. To attract these industries, cloud suppliers will start to provide HPC services in their platforms.
Artificial Intelligence
In 2019, AI/ML (Artificial Intelligence & Machine Language) will jump out of the research and development model and be widely implemented in companies. By using AL/ML, companies will be able to create best end-to-end user experience. Adobe claims that the number of companies that implement AI will more than double in 2019. Both technology companies and non-technology companies will strive to provide customized services using natural language processing.
AI can also be used to improve infrastructure. In 2019, the development of monitoring tools embedded with artificial intelligence will start to increase, creating flexible infrastructure for companies to cope with the ever-changing workloads. In virtue of these AI-driven machines, infrastructure's latency time will be lowered, applications' stability will be improved, and performances will be enhanced.
Glass-Box AI will become the key in the fields of retail, finance, and health care, where the explainable AI is expected to play its role.
With reducing prices of memory chips, Chip OEM business is highly expected.
Oversupply in both SSDs and memory in spite of prices reduction.
The supply for memory chips is more and more tight, how will Chinese company survive?