January 16th 2023
512G memory card, small in size, but has super-fast reading and writing speed
When we use SLRs, we usually use the memory card that come along with the purchase, or just grab one randomly, but in the era of high pixel and high resolution, the past small-capacity and low-speed memory cards are unable to support the growing data volume. Therefore, a large-capacity memory card has become an inelastic need of many photography enthusiasts. As the memory card demand both capacity and speed, Samsung 512GB EVO upgrade + memory card has came to my view.
Photography enthusiasts support either JPG or RAW. RAW image files have more information and data, which is easy to adjust after shooting, but the file size is much larger than JPG. Take the DSLR camera Canon 6D as an example, the size of the photo taken in JPG format is about 5MB, and the RAW format photo of the same picture is close to 30MB. Only a few RAW parties still using 8GB or 16GB memory cards.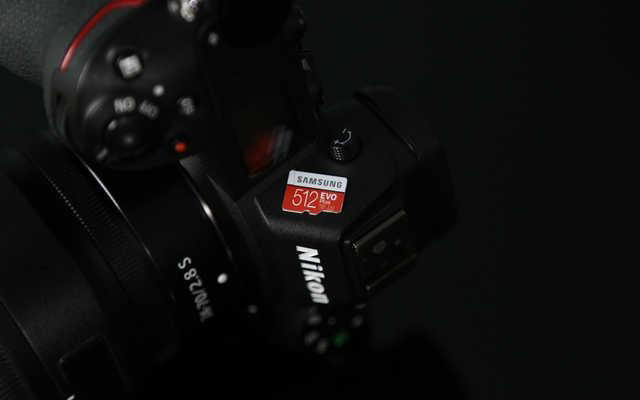 Think of it in the traditional way of taking photos. If the size of each group of JPG + RAW photos is 35MB, a 512GB memory card can probably store 15,000 groups of photos!
15000 sets of photos seem to be a huge number, but the function of the SLR camera is not limited in taking pictures, it can also take videos. The actual measurement of a 2-minute high bit rate 1080P video requires 1GB of space. If it is 2K, 4K video , 512GB capacity may just be enough.
Many people have asked, what are the conditions for shooting 4K video? According to the minimum standard of 4K, continuous writing speed needs to be greater than 30MB/s. Generally speaking, a memory card with a U3 logo can meet the need, but if it is in a 4K 60 frame RAW format, you may need a solid-state drive. At present, most of the memory cards sold on the market are Class10 or U1, which means that the minimum writing speed can be guaranteed at around 10MB/s. They can only shoot 1080P video and cannot support 4K video shooting.
It is not surprising that 512GB can be stored into an SD card (large card), but insert 512GB into TF card (Micro-SD card), and guarantee a writing speed of U3 is really something. This Samsung 512G EVO PLUS is no different from ordinary 8GB TF card in volume, it is small in size and large in capacity.
The big card cannot be changed into a small card, but the small card can be tuck into the card cover and become a big card. The card coverh is only a connecting wire, so there is almost no performance loss.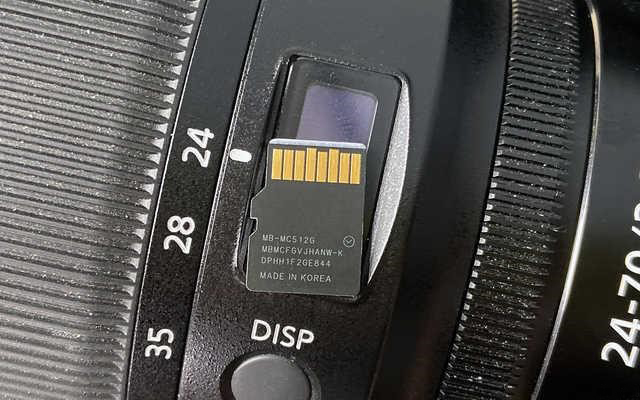 The memory card has marked its model number MB-MC512G on the reverse side. The memory card in your hand is made in South Korea. The √ on the right hand side indicates that the card can be verified via software.
On machine and performance test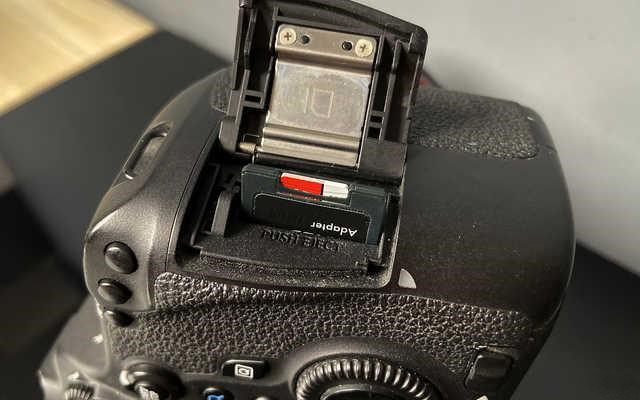 TF card can be said to be almighty. The cost of transferring SD card cover and CF card cover is high. The advantage of TF card itself is its small size. The disadvantage is that the reading and writing speed is generally not too fast. The conclusion may be rewritten when it comes to Samsung 512GB EVO PLUS.
The 512GB memory card is inserted into the Canon 6D, and the number of pictures that can be taken directly is super large. This 1999 number may drop a little after taking 13,000 photos.
The available capacity when of the card when inserted into machine is 476GB. In the e-commerce buyer comment area, we often see comments like "why the actual capacity not 512GB? It is deceptive!" This is because the factory defaults to 1G = 1000MB when it was made, so the actual capacity is what we see here.
Disk Speed Test theoretical performance test
The Disk Speed Test is tested according to Apple's video format, which is a little strict. Because the entry threshold for ordinary 4K is only 30MB/s for continuous writing, but the measured reading speed is 92.3MB/s and the writing speed is 82.7MB/s, which has basically reached UHS -1 interface capping speed (UHS-1 interface maximum reading speed is 100MB/s, writing speed is 90MB/s).
CrystalDiskMark theoretical performance test
Think of it as an SSD test. Although the reading and writing speed is not as fast as a mechanical hard disk for various reasons, its 4K random reading and writing speed is already about twice that of a normal 7200 rpm mechanical hard disk, which is very helpful for read and write small files.
Actual test on copy photo and video
All the photos and videos you take need to be pulled into the hard disk of the computer. A total of about 25GB Photos and videos in different sizes only take more than 5 minutes to transfer. The speed is around 90MB/s at most of the time.
Summary
Samsung's 512GB EVO upgraded version + memory card broke my prejudice against TF card. I used to think that TF card = slow, and I prefer to choose a fast SD card. The reading and writing speed of most TF card on the market is not good enough, they all claim to be fast in both reading and writing, but its Class10grade can only guarantee a continuous writing speed of the memory card above 10MB/s, so this U3 logo (represents that the continuous writing speed is above 30MB/s and supports 4K recording) is still very important.
In this data age, you must need a nice memory card, with reliable reading and writing speed and large capacity. Its scope of application is not limited to the photos and videos of SLR cameras. It can also be used on some Android machines that support TF card expansion. Its speed can fully meet the needs of mobile phone use, and there is even a large spare. IPhone users felt that 64GB was enough to use in the past few years. But now, 64GB iPhone is really stretched, you should buy memory card as large as possible.
Flash Memory Card – Micro SD 2GB – bulk micro SD card
How to produce Bulk Micro SD Card by Wafers
Order right Micro SD Cards online