January 15th 2023
There are many obstacles in this year's storage industry. The performance of many manufacturers differs greatly
This year's storage industry can be described as in turbulence. The performance of foreign manufacturers in the third quarter was also very inconsistent. Because Huawei has purchased enough semiconductors to support its next year's telecommunications business, it spent billions of dollars to strengthen its inventory, and its capital expenditures has supported the entire DRAM industry. In the third quarter, Micron's DRAM revenue was US$4.371 billion, increased by 21.9% compared with the previous quarter. Taiwan manufacturer Winbond has also increased its revenue in the third quarter thanks to Huawei. Last quarter, flash memory revenue was US$1.56 million, increase by 11.3% compared with the previous quarter. Although Micron and Winbond's DRAM sales grew steadily in the last quarter, the situation at that time is not optimistic.
Because of the increase in demand for server solid state drives, NAND flash memory shipments has increased by 12% compared with the previous quarter. The average selling price also increased by 7%. The annual growth of memory chips of Samsung, Hynix, and Micron in 2020 has declined significantly compared to 2019. In 2020, estimated annual growth of Samsung is only 13.8%, Sk Hynix's estimated annual growth is ​​only 15.1%, and Micron's estimated annual growth is only 11.7%.
It is reported that the business departments of Samsung and SK Hynix dropped by 3.1% and 4.4%, respectively. Memory cards suppliers Nanya and Powerchip has experienced even greater declines of 5.3% and 7.1% in the September quarter, respectively. The revenue shrinking in the server DRAM division has obscured the gains in the PC, mobile and graphics terminal markets.
It is expected that the DRAM sector will not rebound in the fourth quarter, and analysts predict that the weakness in the server market will drag down the entire market during the holiday season. Nvidia, Microsoft and Sony may be eager to order enough modules to stabilize DRAM prices in the fourth quarter. But there are still many uncertainties in the current storage market in the fourth quarter.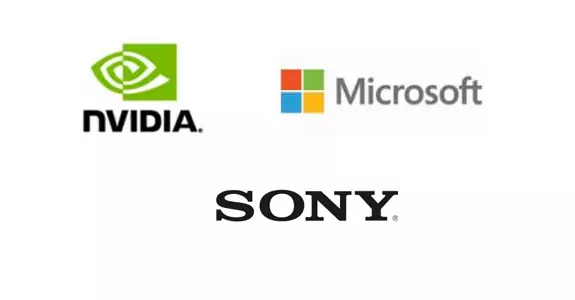 Compared with the fluctuating performance of overseas storage vendors, the performance of manufacturers in mainland China is pretty good. GigaDevice achieved an operating income of 3.174 billion yuan from January 2020 to September 2020, an increase of 44.02% compared with previous year. The net profit attributable to shareholders of listed companies was 673 million yuan, an increase of 49.65% compared with previous year, and earnings per share were 1.4700 yuan. In the first three quarters, Giantec realized an operating income of 365 million yuan, and net profit attributable to shareholders of listed companies of 119 million yuan during the same period, an increase of 56.69% compared with previous year; basic earnings per share were 0.99 yuan. Amethystum achieved a total operating income of 350 million in the first three quarters of 2020, a year-on-year increase of 27.7%; realized net profit attributable to its shareholders was 82.03 million, a year-on-year increase of 80.8%. Shenzhen Technology disclosed its third quarter financial report on October 30, 2020. The company achieved a total operating income of 10.57 billion in the first three quarters of 2020, a year-on-year increase of 4.8%; and achieved a net profit attributable to its shareholders of 450 million, a year-on-year increase of 62.2%.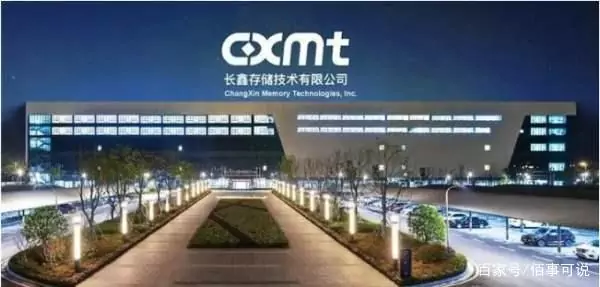 With the support of our country's policies, the storage and semiconductor industries have begun to rush. According to statistics from the Association, by 2020, the planned investment in the construction of wafer factories across the country will exceed RMB 1.5 trillion, and various semiconductor industrial parks will show up. CXMT will surpass Nanya in the fourth quarter of next year and rank among the top four DRAMs in the world. This is also the best ranking achieved by Chinese storage companies.
Although the current storage market situation is still unclear, Samsung is still expanding production. According to Korean media and Samsung's news, Samsung's related investments are mainly in the Pyeongtaek plant. After the expansion, its monthly DRAM production capacity will increase by 30,000 and NAND production capacity will increase by 60,000, and wafer foundry will increase by 20,000. According to foreign media reports, Samsung has recently expanded its purchase of extreme ultraviolet equipment, and plans to establish EUV production lines in cities such as Hwaseong, Pyeongtaek in Korea and Austin, Texas in USA, to build production bases for chips below 7nm and 5nm.
Analysts said that the global DRAM supply in 2020 will increase by 14.3% compared with previous year, and the growth rate in 2021 will be further increased to 17.6%. The increase in supply next year is mainly because that the top three major manufacturers believe that the epidemic will be improved in the next year, so they are optimistic about the market demand next year, which is also a main reason for Samsung's expansion.
summary:
In the memory chip market, China is still in the initial stage of development. Representative manufacturers such as CXMT and Yangtze Storage have been constantly conducting new technology research and development and product breakthroughs. In terms of NOR Flash products, GigaDevice's shipments have exceeded 10 billion accumulatively. These breakthroughs were hard-won.
At present, the total output value of dynamic storage and NAND flash memory occupies the absolute main parts of the global memory industry. The growth demand in the dynamic storage market is slow, while the demand for NAND flash storage continues to increase with the development of cloud computing and smart terminals. China accounts for about half of the global market and the three major international manufacturers have obvious advantages in the industry. However, the Chinese market plus the rapid improvement in China's technology research and development capabilities. We believe that Chinese chip manufacturers will have a great opportunity to break through technical barriers in the future. This process will take several years and we will wait and see.
How to buy and use memory card for driving recorder?
Correct usage of dash camera memory card, users guide and choose the most suitable memory card.
SD and microSD memory cards-the world's preferred memory card