January 15th 2023
The Guide for USB Flash Drives in 2019
1. How can you buy the best USB Drive in market?
The current USB price ranges from a few USD dollars to several hundred dollars. How to choose the most suitable and cost-effective USB based on a variety of functions and offers?
a. If the capacity of USB drive is enough, then we will consider the one with reasonable offer for personal use.
b. If it is gift USB, then we must take the design and shape into consider.
c. If it is for business promotion, then we should think about the capacity and speed, and the function of ads.
There will be always one model fitting for you
2. The guide of USB Flash Drive
A. The sorts of USB Flash
1)By the USB Shell: it can be classified by Metal USB, Plastic USB, Rubber USB, Leather USB, Wooden USB, Ceramic USB and Jewelry USB. These are different by the material of the housing.
2)By the Capacity: It ranges from 128MB to 1TB. The smaller one is such as 128MB, 256MB and 512MB; the bigger one is like 64GB, 128GB and 512GB. It will be better to take Hard Drive if you expect higher capacity, but the price will be more expensive, then no details will be given here.
3)By the brand: It is produced by different manufacturers. Such as Kingston, Patriot, Netac, Apacer, PNY, etc. Also there is OEM USB drive, it is the main source for customized option.
4)By the application: These are sorted by application in varies areas. Such as Gift USB, AD USB, and Business USB.
5)By the internal structure: It is normal USB stick and UDP USB stick.
6)By the function: Such as Encrypt USB, boot USB, antivirus USB, temperature measurement USB, OTG USB, music USB, etc.
B.How to select the capacity of USB Drive?
7)Personal USB
If there is no extra demand on the capacity of USB drive, then it is enough to select the disk from 8GB to 32GB, as they are sufficient for copying general file and video.
8)Student
Students usually store courseware with retention time limits, then it is better to consider 16GB or above.
9)Businessmen
Businessmen often need to store large amounts of data, 64G or above USB is more suitable.
10)Special Devices
1:Boot USB drive for PC
It is around 2GB for loading windows system data, then taking 8GB disk will be enough even if you add backup data.
2:Embroidery Machine
It is an embroidery process whereby a sewing machine or embroidery machine is used to create patterns on textiles. It is used commercially in product branding, corporate advertising, and uniform adornment. It is also used in the fashion industry to decorate garments and apparel (it is defined by Wikipedia). Nowadays people all use USB drive to load their design in files, then this sewing machine can do fast printing on the clothes. As the machine has CPU inside, then all these steps can be finished automatically.
The size of USB will depend on the design, normally it is ok to take 4GB or above one.
3: Raspberry Pi
Raspberry Pi is a series of small single-board computers. As it is very tiny, the space of it is super limited. So the USB drive is one of the best storage for this computer, it saves much space and can be removable.
To be hard disk, it must take 16GB or above.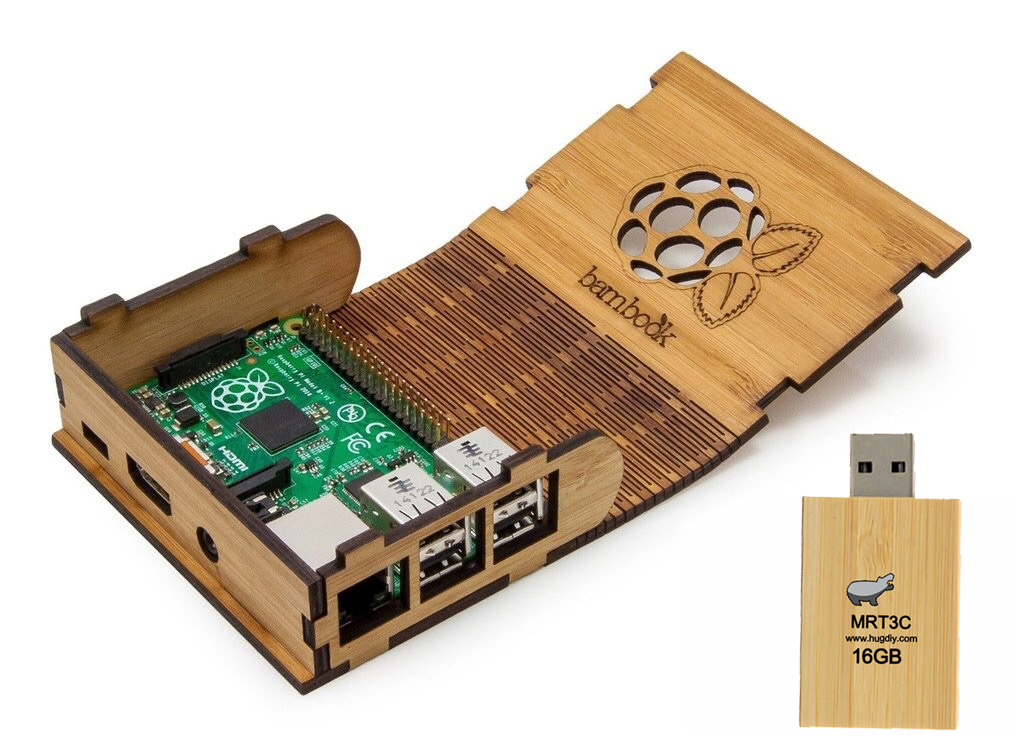 4: Game Player
Many Game players support external storage, such as Xbox, Wii, Nintendo and PSP. As the games are replaced by new ones often, so the USB drive will be the first choice for loading new games. Now it is 4K ages, most games occupy over 10GB or above.
In order to load more games, it is better to take 64GB or above.
(2) What are the performance indicators of the USB?
1: The USB Capacity
The memory sticks in the market range from 8GB to 1TB. The large-capacity USB is generally 256GB, and the offer is around $40-50. However, many people choose hard disk for such big capacity. The smallest USB, the actual capacity is 32MB, but less and less people will buy such small capacity except for gift promotion. The common memory stick in market is 8GB, and the price is a few dollars.
2: USB Port
The main USB port of USB Drive is USB 2.0 and USB 3.0. The transfer speed of 3.0 is much higher than 2.0, the actual data is that USB2.0's maximum transfer bandwidth is 480Mbps (i.e. 60MB/s), but USB3.0's maximum transfer bandwidth is up to 5.0Gbps (640MB/s), It is the ideal choice for taking usb3.0 is the best, as it is super fast to transfer one movie.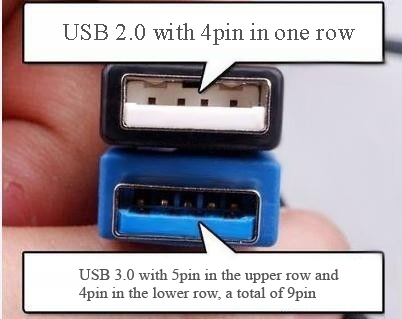 3: USB Chip
USB usually has three kinds of chips. The most commonly used one is called PCBA, which is also the earliest chip form with low cost. The speed and capacity of the chip is mainly controlled by the control and flash, but it is not waterproof and not anti-fall, moreover the length of it is too long, so the USB shell using these chips is relatively big.
Next one is UDP, which has better packaging technology, and its controller and FLASH are packed in a black gel, then we also call it black gel. The length is less than 1/2 of the PCBA, and some even less than 1/4, however it is waterproof and dustproof. The outer casing of this type is very small.
The last one is the OTG chip that has emerged in recent years. It is a derivative of the previous two chips, there is OTG connector added on the basis of the first two, which is mainly for connecting the mobile phone so that the content on the USB can be easily transferred to your phone. (Please refer to the picture below for the chip image)
2. Brand USB Drive
A. Kingston USB3.0 DTSE9G2
In the storage market, Kingston has always had a good reputation, and sales in the e-commerce platform are also in a leading position. This u-disk looks stylish, metal design, and has a key ring design for easy carrying!
Capacity: 16GB, 32GB, 64GB, 128GB
The speed: 16-128GB-100MB/s by Read, and 15MB/s by Write
Size: 45.00mm x 12.2mm x 4.6mm
Working Temperature: 0°C to 60°C
Storage Temperature: -20°C to 85°C
B. SanDisk CZ73
This USB also uses a metal design, the official claim that the reading speed can be 150MB/S; this USB also has built-in Flash Di insurance security software
Features: Metal, encryption, mini shape, high-speed read and write USB
Capacity:32G
USB port:USB3.0
C. SAMSUNG Bar USB3.0
It adopts Samsung original wafers and its appearance is also designed with metal. The official claims to support waterproof, and also resistant to high temperature, anti-magnetic, anti-shock, and anti-x-ray.
Features: Metal, Waterproof, mini shape, Unique Design
Capacity:64GB
USB port:USB3.0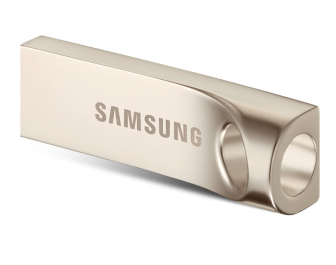 3. OEM USB Drive
In fact, this type of USB is one kind product besides the brand, and is also the mainstream choice for customized brand.
USB Shells: Its outer casing is usually a private mold or a public mold. There are no specified patent restrictions, and the product LOGO is mostly designed by various companies.
Main application: These USB are mainly used in gifts and business promotion. They can customize their own packaging, speed and capacity. The choice is very flexible.
Chip: The built-in chips are all produced by the factory, and the quality is also very reliable, because most of the flash memory will use Samsung, Micron, SanDisk, Toshiba and so on.
Price: Because there is no need to invest in brand promotion, the cost of USB will be relatively low. For example, the price of 32GB is at $4-$6, which may only cost half of the brand USB.
Manufacturer: MRT is one of the factories of such products
4. Customized USB Drive
With the popularity of USB Drive, many customized USB Flash drive not only have a beautiful appearance, but also can be applied to mobile phones, tablets and other products for ordinary personal entertainment. The personality USB is based on different shells and materials, including cartoon, leather, plastic, wood, and OTG functions.
1)Cute cartoon USB flash drives ranges in price from $1.5 to $7.5. These USB are often used as gifts for birthdays and holidays, and are more easily loved by young people.
2)The price of the leather USB is slightly higher, ranging from $2 to $17.5. The leather USB is more suitable for business people and advertising promotion. The leather design brings unique personality to businessmen.

3)The metal case of the USB, the material is relatively more durable, the design will be more cool, the price range is from $1.7 to $22.5.
4)The USB casing of the plastic case is light and portable, with prices ranging from $1.65 to $18.3.
5)The wooden USB is an environmentally friendly product with a more natural design and the price ranges from $1.7 to $18.55.

6)The OTG USB flash drive is a powerful tool for expanding mobile phones and tablet storage. It is also a bridge for content transmission. Therefore, the price is relatively high, ranging from $2.5 to $34.
OTG is the abbreviation of On-The-Go. It is a technology developed in recent years. It is mainly used for the connection between various devices or mobile devices for data exchange.
The Guide for purchasing USB Flash Drive
Difference between USB 2.0 and USB 3.0
The Using skills and maintenance of Bulk USB flash Drive