January 15th 2023
Personalized creative USB Flash drives gift customization makes corporate gift purchase not difficult.
With the development of science and technology, USB flash drives have become a necessity in modern people's lives. Since everyone recognizes this point, the current USB flash drives are no longer just for copying the data, but they have become customized gifts for industry or company activities. Speaking of customized USB Flash drive gifts, everyone should be familiar with it. Their shapes are also diverse. Memory range tech USB Flash drive Gift Customization Network is an organization with many years of experience in gift customization. And provide a series of creative USB Flash drive gifts for your reference.
Mountaineering Disk USB Flash drive
Its appearance looks like a mountaineering hook, which is convenient to carry, and can be hung on a key chain. It has a very unique style and can be rotated for 180 degrees, making it more convenient to use, and can protect the USB interface.
Heart pendant USB flash drive
Although the USB flash drive is a product with a sense of digital technology, if you add some fashion elements, it will make the whole product unique. Its function will not only be a USB flash drive, but can also become an exquisite accessory.
Creative USB Flash drive Gift Customization – Mascot USB Flash drive
Creative USB Flash drive Gift Customization – Aircraft USB Flash drive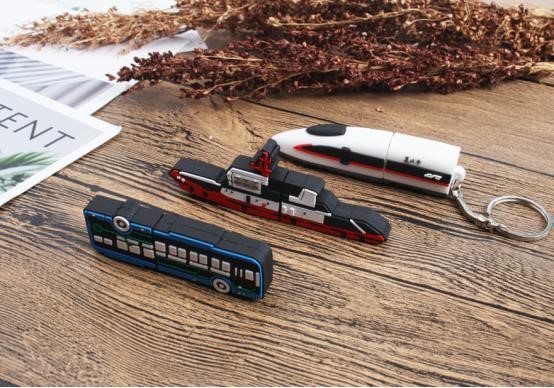 Various car shape USB Flash drive
There are many shapes of USB Flash drive, only the ones you can't think about, but none that we can't make. It can be a cute mascot, an airplane or car. Every creative USB Flash drive gift customization is carefully designed.
On a card USB flash drive, in addition to draw the company's LOGO on the appearance of the card, you can also add corporate advertisement and product introduction in the USB flash drive chip. Generally, the service life of the card USB Flash drive is 5-6 years (good ones can serve 8-10 years without problem), which means that the company can spent money once and complete several years of advertising. In this way, it will be more credible and authenticity if the promotion among customers is through mouth to mouth. It can help increase the number of customers. So, it can be regarded as one purchase with lifetime service.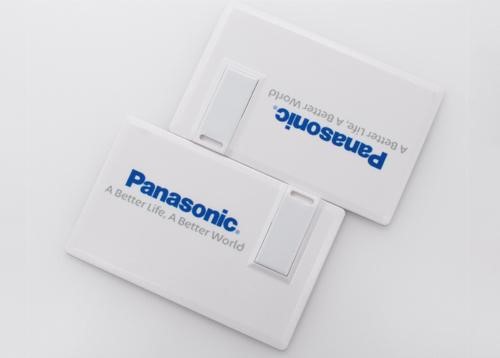 Card shape USB Flash drive
Card USB flash drive, creative color printing business card USB flash drive: 1. Lightweight and elegant: the shell processed by advanced technology is elegant and noble, and its small and light appearance caters to the ultra-light and portable design concept of current mobile products. 2. Fast speed. Comply with USB1.1/2.0 specification, fast data transmission speed. 3. Convenient and easy to use, no need to connect to the power supply. 4. Safe and reliable, using Flash electronic storage medium, can be erased and written more than 1 million times, data protection validity period can be as long as Ten years, anti-magnetic, anti-vibration, moisture-proof, high and low temperature resistance, shock resistance. 5. Large storage capacity, low price. 6. Data encryption, can encrypt the whole disk or partition data. 7. Packing: gift box/tinplate box/small white box /blister packaging/OPP bag/etc.
Card USB Flash drive
Support independent customization of appearance with LOGO, pattern, and text. It is the best choice for friendship gifts, advertising and promotional gifts. It has fast reading and writing speed: support USB 2.0, with writing speed of 3M-11MB/s and reading speed of 11-20MB/s. Additional USB Flash drive function: support optional automatic playback, data encryption management, etc., all passed environmental protection and CE certification, etc. Uses: personalized mobile storage, good gift-giving choice, the best choice for company exhibition, conference gifts, and brand promotion, built-in chip is Hyundai, Samsung, Toshiba, or Micron, refuses to use junk chips. Due to changes in chip price on the market, the price will according to the price on the day you place orders. The capacity choices are: 1G/2G/4GB/8GB/16GB/32GB/64GB/128GB/256GB, supports software encryption, double Start function, AUTO function. Packaging: neutral/gift/exquisite gift box.
Custom Card USB Disk
Card USB Flash driveThis flip-type metal card USB flash drive is unique. It is also a card USB flash drive. This USB flash drive is made of precious metal material and is more elegant than ordinary card USB flash drive. The simple and generous design concept is suitable for business people and can print different kinds of enterprise logo on it. It will have a very good appearance and eye-catching! It is a good business gift for all industries!
USB Flash drive gift customization can choose different crafts and shapes and bright colors. When presenting as gifts, it is more vivid. This is why more and more companies choose USB Flash drive as gifts.
The Using skills and maintenance of Bulk USB flash Drive
How much does bulk USB drive customization generally cost
USB drive shape Nvme SSD mobile hard disk, a measured speed 933MB/s