January 15th 2023
How do you choose from TF card and USB Flash Drive storage?
When backup data and transfer data in daily life, except from using mobile hard disk and network transmission, we can also use small-sized U disk as replacement. With the continuous improvement of cost performance of the SD card and TF, the combination of TF memory card and USB3.0 interface card reader is also recommended by many friends.

The name of the U disk was originally derived from a new type of storage device produced by Netac Technology, named "USB", which is connected througha USB interface. After the U disk is connected to the USB interface of the computer, the data from the U disk can be exchanged with the data in computer. There are many USB in the market that support multiple ports, namely three-way U disk (computer USB interface, iOS Apple interface, Android interface).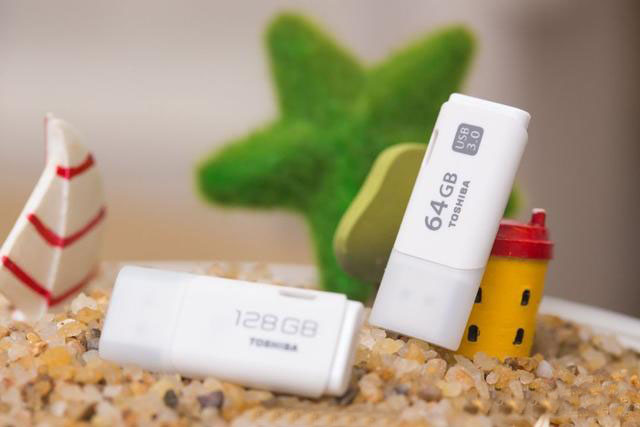 USB flash drive hardly allow water or dust to infiltrateand will not be scratched, but these are serious problems for old-fashioned portable storage devices (such as compact discs and floppy discs). The solid-state storage design used in flash drives allows them to resist unintentional external impact. This made flash drives ideal for carrying personal data or work files from one location to another, such as from home to school or office and any other locations.

Micro SD card is a very small flash memory card. The format is created by SanDisk. The memory card is called T-Flash originally, and later renamed Trans Flash. It is mainly used in mobile phones, but because of its small size and increasing storage capacity, it has been used in GPS devices, portable music players and some flash memory disks.

It is mainly used in mobile phones, but because of its small size and increasing storage capacity, it has been used in GPS devices, portable music players and some flash memory disks. It is 15mm x 11mm x1mm large, which is almost equal to the size of a fingernail. It is the smallest memory card available. It can also be used in the SD card slot via an SD adapter card.

The speed is different between the two storage devices under same capacity level. The speed of U disk is limited by the USB transmission interface. When placing a USB 2.0 USB disk on USB 1.1 or USB 3.0 interface, the speed of the U disk will be affected. However, the speed of TF memory card is affected by the speed of the card reader. The card reader of the TF card functions the same as the main control chip of the U disk, so TF card and the card reader can be seen as a combination type or an integrated type.

Both U disk and TF card have products with MCL and TLC chips, this situation is similar to the SSD market. MCL was worshipped in the early days, but later products optimized by TLC took over the market. Nowadays, the U disk and TF card in the market are basically produced by TLC chips. Since their lifespan is about the same, they probably were made by the same technology, but with different packages. As long as you don't drop it often, it is generally not easy to break.

Generally, the data is stored in FAT32 format, but the main drawback is that it can only support a maximum single file size of 4 GB. Since many large games, image files, compressed files, and video files are relatively large, the FAT32 format is not capable of saving them. The NTFS format is planned for mechanical hard disks, it will record the reading and writing operations of the hard disk in details. Therefore, there is a great burden and damage to the flash memory, and can easily affect its life.

The exFAT format is a replacement for the FAT32 format. It is specially tailored by Microsoft for USB flash drives. It has advanced performance and technical support, and optimized for flash memory without causing unnecessary damage. Generally, a small-capacity U disk is recommended to use FAT32 format, because it has better compatibility. If it is a large-capacity U disk, the recommendation for preferred format is: exFAT>NTFS>FAT32. However, if you want to use USB flash drive as a startup drive for computer, then it is recommended to choose the FAT32 format, which is better for guiding start system compatibility.

Many friends buy TF card with the purpose to use it in mobile phone and also as a U disk. With the development of technology, we have already entered the era of big data, and the memory cards are also developing toward larger capacity and higher rate. Light weighted and compact devices are becoming more and more popular. At present, the biggest problem facing all small-volume, large-capacity data storage U disks and TF cards is the reading and writing speed. How do you choose between TF card storage and U disk storage?