January 15th 2023
Real Stuff | Do You Know These Little Things about TF micro sd Cards?
As the first medium for mobile electronic devices
TF card (Micro SD card)
Has good qualities such as small in size, fast transmission, hot swappable, etc.
It is very widely used in daily life
Such as mobile phone memory, driving recorder, camera, drone, etc.
(Hmmm…. All ingenious storage products that you can think of)
So, how much do you know about micro sd cards?
Video game rookies? Don't know anything?
It doesn't matter if you don't know anything
Today we will talk about the memory card! (//: I want to know more about the digital accessories evaluation, welcome to follow official account [Telcast digital accessories])
First, what is the difference between micro sd memory card and SD card?
SD card(Secure Digital)
Developed together by Panasonic, Toshiba and SanDisk
Its size is 32mm × 24mm × 2.1mm
But weighing only 2 grams!
The structure of SD card can ensure the security of digital file transmission
Many digital cameras use SD cards as storage medium.
And is widely used in life
TF card is also known as micro sd Flash card (aka: Micro SD)
Is a very small flash memory card
Developed jointly by Motorola and SANDISK
Its small size is one of its advantage
The storage is used in many fields
It can be connected to a SD card slot with an adapter
And has large capacity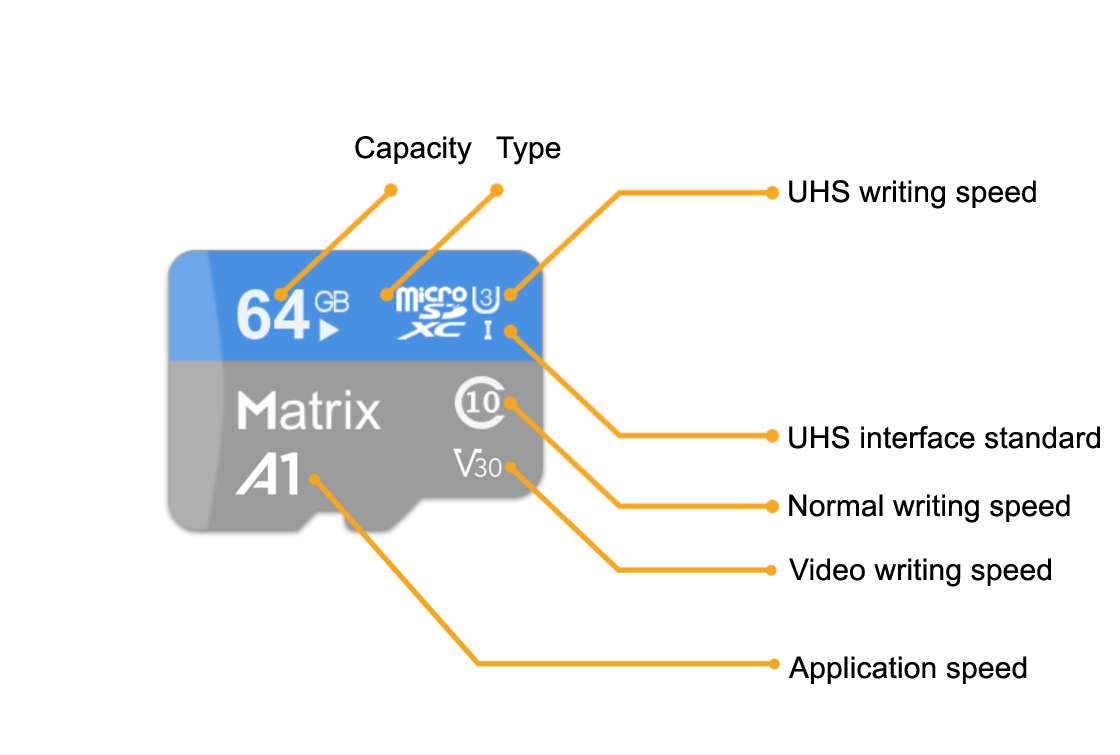 Seeing this
Many people cannot wait to say
They look almost the same
Is there any connection?
Of course there is!
TF card can be converted to SD card by card slot
But not vice versa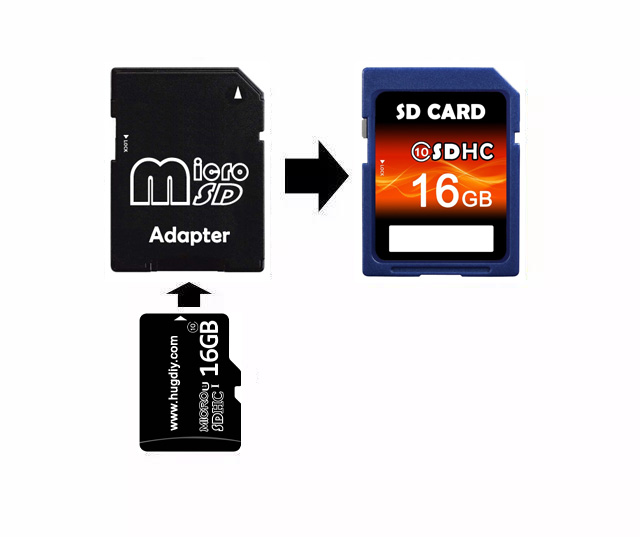 By their names
Both SD card and micro sd card are members of the memory card family.
Despite the differences in appearance and size between them two,
There are not much differences in transmission speed and usage.
Just simply select the appropriate SD card or TF card based on the size of the product card slot.
And also in the field of application
SD card is mainly used in equipment such as SLR, on-board machine, and capture machine.
While TF card is mainly used in IPC, driving recorder, camera and other equipment
Second, TF card has several capacity specifications
Speaking of electronic memory cards
But is the storage of the micro sd card the bigger the better?
At present, the capacity of TF cards mainly include
128G 64G 32G 16G 8G 6G 4G 2G
(1G 2G 512M 256M 128M can hardly be find in the market).
usually The bigger the storage capacity, the better.
But consider that capacity is proportional to price
I advise everyone ,Do not pursue large capacity blindly
Just choose the one that is suitable for you
Third, the speed classification of the micro sd card
Living in fast-paced life micro sd cards with fast speed
can make your mobile devices more useful.
But if you meet a micro sd card with low speed
It will make you doubt life all the time
So, except from the capacity of the card
People are also concerned about the transfer speed of micro sd card s
According to the speed rate classification method published by SD association
The transfer speed can be classified into Class 2、Class 4、Class 6、Class 10
Class 10 is the current mainstream
But there are still a small amount of C4, C6 grade in low capacity, low speed cards
1, basically, products with capacity over 16GB has Class 10 speed;
2. U1 and a small part of U3 are major brands sold in domestic market;
3. C10, U1, and V10 belong to standards proposed for different application scenarios, and the parameters do not affect each other. It is reflected in the writing speed.
In summary, memory and speed are key character for TF card.
But "the higher the price, the better the quality"
If you want them both, Apparently, the price will be high
Ok, so much for now
Fourth, how to choose a TF card that is suitable for your device
1. Memory card for mobile phones and tablets
TF (micro SD) card is the one applicable to mobile phones and tablets. It is recommended to choose memory card with more than 16G of storage space. If you like to play games and watch TV series, you should choose 64G or more. Select memory cards with speed rate at Class10. Chose memory cards with three performance: waterproof, anti-extreme temperature, and prevent dust, shock, x-ray and etc.
2. Memory card for driving recorder
The driving recorders use a TF (micro SD) card. Since driving recorders not only need to record HD pictures but also need to record audio. It has high demand for the running speed of the card. Buy memory cards with speed classification in class10 or above for driving recorders, in order to prevent stuck or blurred screen. If there is no special purpose, you can choose the 16G capacity one, which can record for about 4 hours, enough to respond to emergencies. If you want to record more videos, you can choose cards with 32G or larger capacity, and can resist shock. the performance needs to be good.
3. Memory card for webcam
The network surveillance camera uses a TF (micro SD) card. At present, most web cameras support extended memory up to 32G, and a few web cameras can support 64G, so pay attention to your camera parameters when make purchase. In terms of capacity, if it is stored locally, a normal 32G card can store about 3 days (24 hours a day) long video. The network camera memory card need to read and write in a long time, so it requires the memory card to support long-time high-speed reading and writing to ensure stable performance.
4. Memory card for Digital SLR camera
Digital SLR camera memory card uses SD card. you can also purchase TF card plus expansion card sleeve to build a standard SD card. Digital micro-camera memory card can strictly classify to SD / SDHC / SDXC, it is recommended to choose SDHC or SDXC memory card and is recommended to select 32G or 64G storage for recording videos. The read and write storage speed should be Class10 and above.
5. Memory card for PSP game machine
PSP expansion memory card is TF (micro SD) card, the new PSP is equipped with 8G high-speed red stick. Since the game memory will become larger and larger, when selecting memory card, it is recommended to select capacity with more than 32G. If you are a handheld enthusiast, it is recommended to select capacity with more than 64G memory. As for performance, it is recommended to choose a memory card with accelerate program. You can have better game experience if you can run accelerate program.