January 15th 2023
GoPro's good partner, experience Kingston microSD memory card, sd card for camera is more stable.
As people pay more attention to the quality of life, more and more people began to have exercise habits. When working out, many people like to record the whole process in the form of video. Although there are many devices that can record video, such as mobile phones, SLR micro sd cards and other devices can all complete these tasks, but when used in sports, it need to be light and easy to carry, and the outdoor environment is often worse than indoors, you may suffer from wind and sunburn, so sports cameras like GoPro have become an excellent choice for outdoor sports shooting.but bulk sd cards is more stable。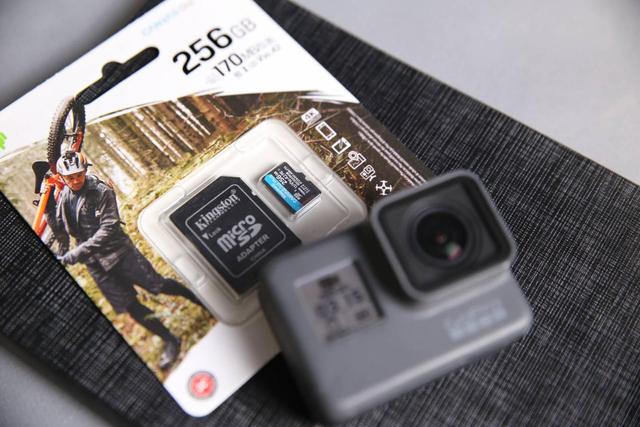 The best paper writing services are transparent and honest. While it is understandable that some students may be lazy and not want to do their own writing, the majority of students who seek help from online essay writers are committed to high standards and academic success. To that end, a good review should offer objective information, such as the experience of the reviewer, as well as information gleaned from online research. Furthermore, you can visit this webpage to find a good example of reliable review service. it should also include feedback from other students. Finally, the review should include the writer's actual work.
Same with other shooting equipment, the performance and stability requirements of memory cards for GoPro are not low. If you want to shoot stably when outdoor sporting, Kingston's Canvas Go! Plus micro SD memory card is a very suitable choice. Choice, let's take a look now.
Because I always use 128GB memory cards before, but the capacity is not enough, so this time I directly bought the 256GB version.
As a memory card specially made for sports shooting, 256GB Canvas Go! Plus microSD memory card adopts the design style of white background + color picture. The picture on the left is a male went bicycle off-road riding in the forest. The pictures clearly expresses its usage.
The upper right corner of the package shows it has 256GB capacity, 170MB/s reading speed and C10, U3, V30, A2 LOGO.
After opening the package, we can see the body of the memory card and the attached card tray. For those who have SLR cameras, interchangeable lens digital camera and other SD card devices, this card tray is quite practical.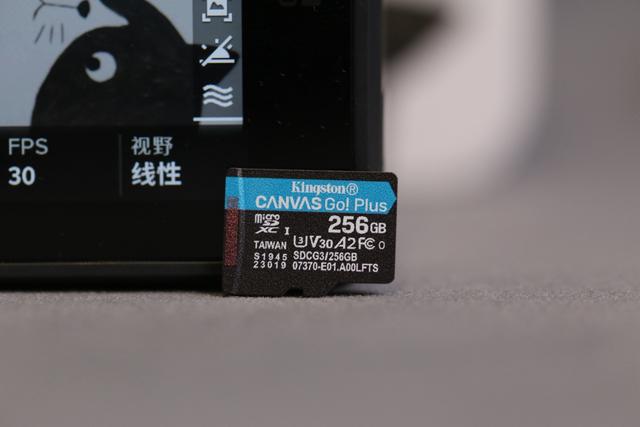 The 256GB Canvas Go! Plus microSD memory card body adopts a blue and black appearance design. Its front is printed with product brand, model, capacity, and various certification and origin information. The content is very detailed.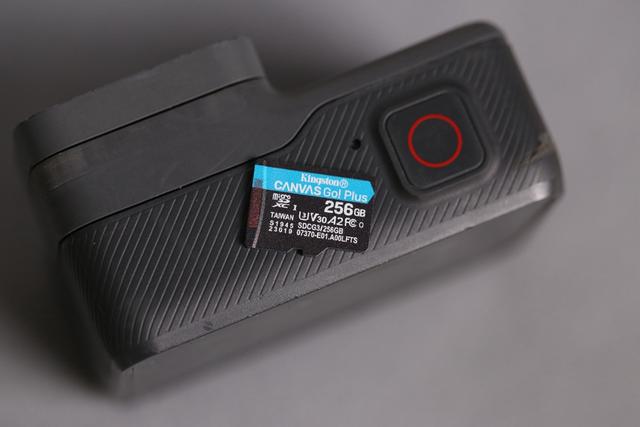 Since the Canvas Go! Plus microSD memory card targets at outdoor sports, it is of course equipped with high-strength design such as waterproof, high temperature resistance, shock resistance etc., in order to maintain stable data transmission.
The standard microSD card can be easily tucked into the GoPro camera.
After booting, you can see that in 4K 30FPS mode, the Canvas Go! Plus microSD memory card can easily meet the full shooting of GoPro's single battery life when it is empty, which is 1hour and 14 minutes. This capacity is quite enough even when adding a few spare battery.
Like other microSD cards, the Canvas Go! Plus microSD memory card can also be turned into a standard SD card through the card cover.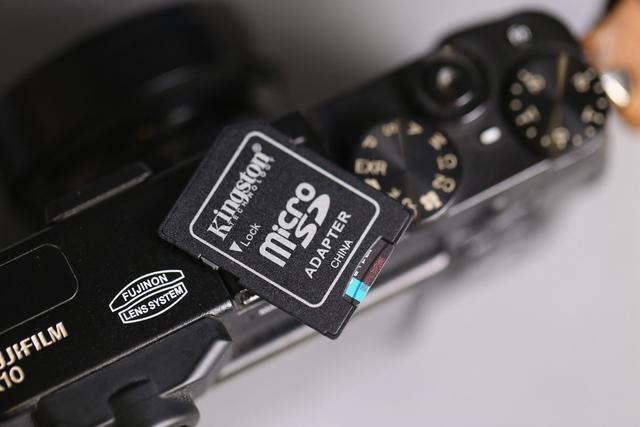 After put into the original SD card cover, Canvas Go! Plus microSD memory card can also meet the needs of the SLR camera.
According to ATTO Disk Benchmark's running test, the reading speed of Canvas Go! Plus microSD memory card reaches the official nominal 170MB/s, and the writing speed even exceeds the official nominal 90MB/s. Its continuous reading and writing performance is 175MB/s and 128MB/s, respectively, it is very fast for both daily file copying and writing.
Followed by CrystalDiskMark running score test, Canvas Go! Plus microSD memory card has a reading and writing speed of 185.4MB/s and 134.6MB/s, respectively, which still exceeds the official nominal value. It performs well.
In the AS SSD Benchmark score, the Canvas Go! Plus microSD memory card still maintains the excellent reading and writing speeds, the continuous reading and writing speeds are 176.52MB/s and 126.59MB/s, respectively. Such performance is very suitable for video shooting and Android device expansion.
In general, Kingston Canvas Go! Plus microSD memory card is suitable GoPro sports camera, because it has excellent reading and writing performance, excellent stability, and a waterproof, shock-resistant and high-temperature resistant design, It can maintain stable shooting even when used in a harsh environment, the use experience is quite good.
How to get satisfied bulk Micro SD Card and SD Card?
related knowledge of SD card shooting video
Specific knowledge about bulk SD Cards