January 15th 2023
Custom Card Usb drive are liked by many company
s a carrier of advertising, leaflets are outdated, because everyone receives a lot of leaflets every day when go to and get off from work. Over time, everyone avoids leaflets when seeing them. Also, people feel disgusted when others throw flyers on the ground. So, today I recommend "Card USB Flash Drive", also known as "Card Concept USB Flash Drive" and "Business Card Concept USB Flash Drive". It is made of ABS materials, the appearance is the same as the standard bank card, the length and width are 85*52MM, and the thickness is 1.2-2MM. As shown in Figure (1): The card U disk has become an excellent advertising carrier because it can print various exquisite color patterns.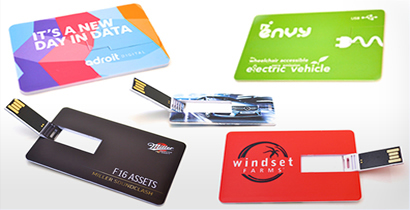 You can only print the company's LOGO on the appearance when using ordinary USB flash drives to advertise, which only works at that time or temporarily, but then loses the effect of publicity. But for card USB flash drive, in addition to print the company's LOGO on the appearance, you can also but corporate advertising and product introductions in the USB flash drive chip.
In addition to print the company's LOGO on the appearance, MRT's card USB flash drives can also store corporate advertisements and product introductions in the USB flash drive chip. Generally, the service life of the card U disk is 5-6 years (good ones can last for 8-10 years without problem), which means that the company can make several years of advertising with an one-time spending. In this way, through the promotion among customers, the advertisement will be more credible and authenticity, which helps increase the number of customers. It can be said as one purchase, lifetime service.
Card usb flash drive
Card USB flash drive, creative USB flash drive color printing business card USB flash drive:
1. Lightweight and elegant: the shell is processed by advanced technology, so it looks elegant and noble, and the small and light appearance caters to the ultra-light and portable design concept of current mobile product;
2. The speed is fast, conforms to the USB1.1 / 2.0 specification, and the data transmission speed is fast;
3. Convenient and easy to use, no need to connect to power supply,
4. It is safe and reliable. It adopts Flash electronic storage medium, which can be erased and written for more than 1 million times. The validity period of data protection can be as long as ten years. It is also anti-magnetic, anti-vibration, moisture-proof, high and low temperature resistance, impact resistance.
5. Large storage capacity and low price;
6. Data encryption of the entire disk or partition data encryption;
7. Packing: gift box/tinplate box/small white box/blister packaging/OPP bag/etc.
Card USB drive
Support independent customization of LOGO, pattern, and text on the appearance. It is the best choice for friendship gifts, advertising and promotional gifts. It has fast reading and writing speed: USB 2.0 writing speed of 3M-11MB/s, reading speed of 11-20MB/s. U disk extra function: Support optional automatic playback, data encryption management, etc., all passed environmental protection and CE certification, etc. Uses: personalized mobile storage, gift-giving, the best choice for company exhibition and conference gifts, brand promotion. The built-in chip is from brands like Hyundai, Samsung, Toshiba, Micron, refuse to use junk chips, due to changes in the chip price market, the price will be calculated on the day when orders are placed, the capacity choices are:
1G/2G/4GB/8GB/16GB/32GB/64GB/128GB/256GB, support software encryption, double start function, AUTO function, packaging: neutral/gift/exquisite gift box.
Bulk Card USB flash
This flip-type metal card USB flash drive is unique. It is also a card USB flash drive. This USB flash drive is made of precious metal so it is more elegant than ordinary card USB flash drive. The simple and elegant design concept is suitable for business people and can print enterprise logo with different effects, which will bring a bright effect! It is a good business gift premium for all businesses!
The content comes from MRT USB flash drive customization, please indicate the source when forward.
Wholesale USB Drive 2.0, Cheap USB 2.0 Wholesale
How to use bulk USB flash drive in perfect condition?
USB Drive Production Line – PCBA Part _Blog_hugdiy.com