Free shipping
UP to 300pcs
MOQ
(minimal order quantity)
Printer Area:
| | |
| --- | --- |
| manufacture | MRT |
| Flash Type | MLC and TLC |
| Weight | 16g |
| Dimension for Wood Drive | 63*23 (mm) |
| Printing Area: | Front/Back |
| Back Print Area: | 60*20(mm) |
| Disk system | Available from FAT to ExFAT |
| Operating Temp | 0 to 60 °C (recommended) |
| Standard | USB2.0 USB3.0 |
| Shipping Time | 3 - 5 days by DHL |
Print Area

MRT will do full QC for Wooden Twister USB flash drive, the QC will be inspected on function, appearance, speed, logo printing and package. The tested samples will cover 1% out of each order for function and speed, and there will be 100% checking on the looking.
H2test result for Wooden Twister USB drive: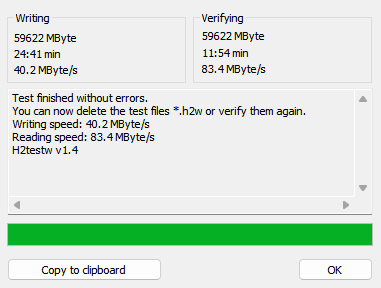 product detail
Wooden Twister USB drive Housing:
MRT applies Walnut, Maple, Pin, Bamboo and Fiber Wood to make wooden USB drives. In fact, Wooden Twister USB Flash Drive is derived from classic model – swivel drive, the clip part is wood. Moreover, this design is a mixture of modern and nature, the smooth touch and handy manipulation turns this model popular. It is a bulk USB flash drive free from cap, there is only one spin to release the storage port.
This wood thumb drive is elegant as well as sophisticated, the wood clip is perfectly protecting the drive. In addition, wooden shell is solid enough comparing to plastic type. Also, the shell is genuine wood.
Bulk Wooden Twister USB flash drive is not just one storage media, but also a natural decoration. It will catch the attention of your business partners, as they walk into your office and find this custom USB flash drive on the desk. The eco-friendly shell brings a solid feel, and build an efficient road to a brisk business.
Chip Solution
Wooden USB drive in Swivel shape adopts PCBA as well as UDP chip, it can be water, shock, and dust resistant. The capacity ranges from 128MB to 1TB, also, MRT supplies USB 2.0 and USB 3.0, the flash is either MLC or TLC. These are consumer standard flash drive, please contact us if you go for industrial version.
Available Service:
Available for custom logo printing including laser printing and silk printing
Available for data preload
Available for writing protection and undelete file service
Logo Printing:
Printing methods for wooden shell are abundant. Different ways create distinct effect. Laser printing is a fast option, the logo can be completed in seconds, nonetheless, there are some burned traces. Wooden block drive has large space for colorful printing, the logo will be vivid and graphic. Silk printing is another traditional way as well, the cost is low and available for 4 colors brand.
Logo Design:
MRT can do free design for your company logo, slogan or art design.
Approved Certification for Wooden Twister USB flash drive:
CE and ROHS
Testing Standard:
100%full testing check
Contact us if you go for custom print
Order description
Free shipping for 300pcs
2 years Warranty
2 days Lead time
Free Sample
100pcs MOQ