Free shipping
UP to 300pcs
MOQ
(minimal order quantity)
Printer Area:
| | |
| --- | --- |
| manufacture | MRT |
| Flash Type | MLC and TLC |
| Weight | 13g |
| Dimension for Wood Drive | 61*28 (mm) |
| Printing Area: | Front/Back |
| Back Print Area: | 28*17 (mm) |
| Disk system | Available from FAT to ExFAT |
| Operating Temp | 0 to 60 °C (recommended) |
| Standard | USB2.0 USB3.0 |
| Shipping Time | 3 - 5 days by DHL |
Print Area

MRT will do full QC for Wooden Pebble USB flash drive, the QC will be inspected on function, appearance, speed, logo printing and package. The tested samples will cover 1% out of each order for function and speed, and there will be 100% checking on the looking.
H2test result for Wooden Pebble USB flash drive: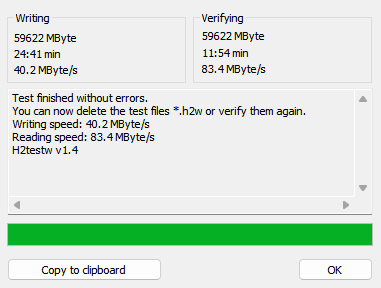 product detail
Wooden Pebble USB flash drive Housing:
This USB flash drive in Pebble shape is made of wood, it mainly adopts environmental-friendly Walnut, light pine, Bamboo and Maple. The structure of shell in this type is solid, it can be resisted shock and fall. This wooden drive is in oval design, it is portable to carry by your hand, the smooth finish brings good touch.
The color for this housing is same as natural wood, every piece of them is unique in color and line, which appeals to photographers. This wonderful shell can link people to the nature, it is an intriguing journey when using the wooden stick connecting to digital equipment.
Wooden drive is widely presented in trade shows, people distribute them to valuable clients. It is visional to hold a piece of wood with USB storage function, and what's more it provides large branding space for printing. What you order will be an artistic work.
Chip Solution
Wooden USB drive in card shape adopts UDP chip, it can be water, shock, and dust resistant. The capacity ranges from 128MB to 1TB, also, MRT supplies USB 2.0 and USB 3.0, the flash is either MLC or TLC. These are consumer standard flash drive, please contact us if you go for industrial version.
Available Service:
Available for custom logo printing including laser printing and silk printing
Available for data preload
Available for writing protection and undelete file service
Logo Printing:
There are multi ways for printing in wooden shell. You can go for laser printing if you are hurry for shipment, the logo will be engraved in seconds, nevertheless, you may find burned spots. You also can choose colorful printing and silk one, the sleek finish is perfect for this printing way. Especially clients ask for customized flash drive, you can deliver this rustic charm to them.
Logo Design:
MRT can do free design for your company logo, slogan or art design.
Approved Certification for Leather Clip USB flash drive:
CE and ROHS
Testing Standard:
100%full testing check
Contact us if you go for custom print
Order description
Free shipping for 300pcs
2 years Warranty
2 days Lead time
Free Sample
100pcs MOQ