Free shipping
UP to 300pcs
MOQ
(minimal order quantity)
Printer Area:
manufacture
MRT
Flash Type
MLC and TLC
Weight
25g
Dimension for Wood Drive
65*19

(mm)

Printing Area:
Front/Back
Back Print Area:
28*12

(mm)

Disk system
Available from FAT to ExFAT
Operating Temp
0 to 60 °C (recommended)
Standard
USB2.0
Shipping Time
3 - 5 days by DHL
Print Area

MRT will do full QC for Diamond OTG USB flash drive, the QC will be inspected on function, appearance, speed, logo printing and package. The tested samples will cover 1% out of each order for function and speed, and there will be 100% checking on the looking.
H2test result for Diamond OTG USB flash drive: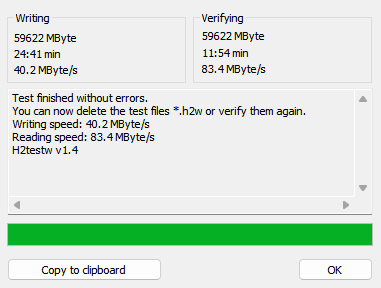 product detail
USB Housing:
OTG USB Drive is a multi-function storage, the type-c version was launched in 2015. In fact, this is not new USB technology. However, it is just being popular in recent years, as more and more devices adopt Type-c port. Besides it, bulk OTG flash drive also has Micro USB type. This shell is classic model in aluminum alloy, the metallic finish always releases solid as well as professional look. It is a custom USB flash drive with dual connector, one is type-c or type-b, the other one is standard USBA. Both connectors have transparent cap to cover.
There are many various colors for diamond OTG, you may build a promotional serial to be versatile. What's more, the printing area is large, your brand or messages can be fully displayed. Furthermore you may find a flood of custom USB drive 32gb in market, this diamond type is sure to be outstanding.
Mentioning the function, you may know how fast for type-c. Firstly MRT provides type-c 3.1, it can meet the standard by thunderbolt 3. And then Data transfer turns to be easy and fast. To keep up the market demands, latest tablet, Apple Macbook, and android phones are all featuring with type-c port. Therefore, let's order OTG USB flash drives, otherwise you are left behind.
Chip source:
Bulk Diamond OTG Flash drive is workable with UDP and PCBA chip, both are in high performance. Chip is the core to store data, the reliability will affect how it works. MRT will only provide Grade A source, in other words, these are good dies.
Available Service:
Available for custom logo printing including laser printing and silk printing
Available for data preload
Available for writing protection and undelete file service
Logo Printing:
Printing methods for customized diamond OTG USB drive are diverse. There are laser, UV, and silk printing. However, metal shell prefers laser printing more, the effect will be lasting. Or you can go for UV printing, the logo will be bright and clear.
Logo Design:
MRT can do free design for your company logo, slogan or art design.
Approved Certification for Wholesale Dimond OTG USB Flash Drive:
CE and ROHS
Testing Standard:
100%full testing check
Contact us if you go for custom print
Order description
Free shipping for 300pcs
2 years Warranty
2 days Lead time
Free Sample
100pcs MOQ