Free shipping
UP to 300pcs
MOQ
(minimal order quantity)
Printer Area:
| | |
| --- | --- |
| manufacture | MRT |
| Flash Type | MLC and TLC |
| Weight | 15g |
| Dimension for Spin OTG Drive | 12.3*66.3 (mm) |
| Imprint Area Front/Back | Imprint Size 40*9mm |
| Disk system | Available from FAT to ExFAT |
| Operating Temp | 0 to 60 °C (recommended) |
| Standard | USB2.0/USB3.0 |
| Shipping Time | 3 - 5 days by DHL |
Print Area

MRT will do full QC for Metal Lady Flash Drive, the QC will be inspected on function, appearance, speed, logo printing and package. The tested samples will cover 1% out of each order for function and speed, and there will be 100% checking on the looking.
H2test result for Key shape USB flash drive: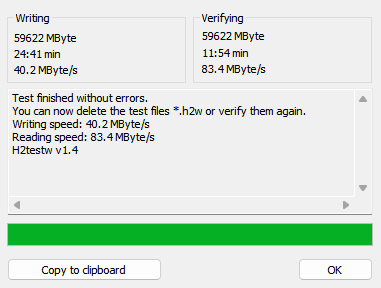 Reliability test result: Bulk Key shape USB flash drive test report
product detail
Custom Metal USB Flash drive Housing:
The design of this USB Flash drive Custom is practical and elegant. At first, one astonished part of this shell is the thickness, it is only 2.35mm. Moreover, it is more like thumb size, the USB body is long enough for pull and plug. Although the digital components getting tinier and tinier, this model is exclusive for staying long but slim. In addition, comparing with an ordinary key, this custom USB drive is an outstanding companion to the keychain.
What attracts your clients most is solid shell and large printing space. In fact, this metal lady meets all these standard requirements. Meanwhile, it is portable for carrying to any places you go, and perfect for slipping into your purse or pocket. For promotion purpose, this personalized USB drive is just the choice for brand printing. Therefore, more and more clients tend to fancy models, as only creative shape can make your business prospect in flash market.
In a word, the metal construction of this drive is protecting your data in all-round way. With compact and durable shell, it can be against fall and away from dust. Your brand will be splendid when you present these bulk USB flash drives in trade show.
Chip source:
Memory Chip for Key USB is grade A, there is no broken block inside, the chip we adopt is UDP that can be waterproof, anti-shock, anti-x-ray and anti-dust.
Available Service:
Available for custom logo printing including laser printing and silk printing
Available for data preload
Available for writing protection and undelete file service
Logo Printing:
There are two printing sides for colorful printing and engraving, the printing area is large enough for any brands. The logo will be outstanding on this shining shell.
Logo Design:
MRT can do free design for your company logo, slogan or art design.
Approved Certification for Swivel USB Flash Drive
CE and ROHS
Contact us if you go for custom print
Order description
Free shipping for 300pcs
2 years Warranty
2 days Lead time
Free Sample
100pcs MOQ