Free shipping
UP to 300pcs
MOQ
(minimal order quantity)
Printer Area:
| | |
| --- | --- |
| manufacture | MRT |
| Flash Type | MLC and TLC |
| Weight | 18g |
| Dimension for Crystal Drive | 20*508 (mm)/ 1.26 x 0.94 x 0.09 inches |
| Printing Area: | Front/Back |
| Print Area Straps: | 80mm*18mm |
| Print Area Straps: | 20mm*18mm |
| Disk system | Available from FAT to ExFAT |
| Operating Temp | 0 to 60 °C (recommended) |
| Standard | USB2.0 USB3.1 |
| Shipping Time | 3 - 5 days by DHL |
Print Area

Testing Standard
MRT will do full QC for Swivel USB flash drive, the QC will be inspected on function, appearance, speed, logo printing and package. The tested samples will cover 1% out of each order for function and speed, and there will be 100% checking on the looking.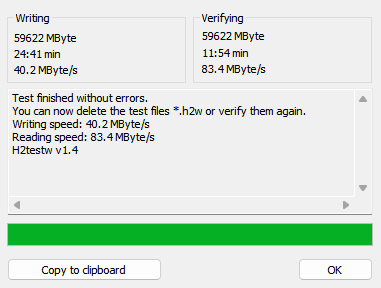 Reliability test result: Glow Crystal USB flash drive
product detail
USB Housing:
Custom usb lanyard is in a buckle breakaway design. This unique shape comes with an innovative buckle strap and lanyard, therefore, it is easy to keep on hand. Moreover, USB drive in this model is available for multi colors such as black, green, pink, red, yellow, etc. The raw material for this shell adopts ABS. Meanwhile the plastic body is durable and light, it can protect the memory chip from fall or shake. Custom usb lanyard body design is very friendly, the shape is ideal for attaching keychain, it turns to be professional decoration for your business briefcase.
The simple capless design is a big selling point for this model, you can easily carry it to any places. Also, the best advantage of lanyard type is the convenient use, classic shape, and light weight.
Available Service:
Available for custom logo printing including laser printing and silk printing
Available for data preload
Available for writing protection and undelete file service
Logo Printing:
Based on the design, normally we will do screen printing on the shell body, it has two sides available for printing. The space is large enough for any inspiring slogan or customized logo, it will be very markable when you present this popular drive.
Where to USE:
Thanks to this sparkling design, it is a perfect option for brand building, marketing and advertising your business in amazing style. Besides it, the multi color strap certainly will catch the attention from potential customers. In brief, your brand is surely standing out from the presentation. As if you are looking for a flashy or fancy model, this drive is fantastic for any occasion. Especially you go for a trade show or conference, you can present this personalized drive with your logo in a maximum display. In a word, to spread your business in an efficient way, it is a wise decision to order buckle USB Drives.
Logo Design:
MRT can do free design for your company logo, slogan or art design.
Approved Certification for Custom usb lanyard drive:
CE and ROHS
Testing Standard:
100%full testing check
Contact us if you go for custom print
Order description
Free shipping for 300pcs
2 years Warranty
2 days Lead time
Free Sample
100pcs MOQ