Free shipping
UP to 300pcs
MOQ
(minimal order quantity)
Printer Area:
| | |
| --- | --- |
| manufacture | MRT |
| Flash Type | MLC and TLC |
| Weight | 15g |
| Dimension for Spin OTG Drive | 57.2*24.4*3 (mm) |
| Imprint Area Front/Back | Imprint Size 33*8 (mm) |
| Disk system | Available from FAT to ExFAT |
| Operating Temp | 0 to 60 °C (recommended) |
| Standard | USB2.0/USB3.0 |
| Shipping Time | 3 - 5 days by DHL |
Print Area

MRT will do full QC for Key shape USB flash drive, the QC will be inspected on function, appearance, speed, logo printing and package. The tested samples will cover 1% out of each order for function and speed, and there will be 100% checking on the looking.
H2test result for Key shape USB flash drive: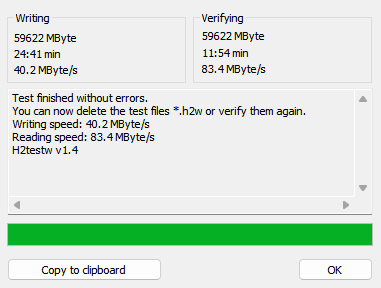 Reliability test result: Bulk Key shape USB flash drive test report
product detail
USB Housing:
Key shaped usb drive is classic and perfect for people who loves carrying keys. In fact, the design with one loop is same as real key. One is for unlocking doors whereas this key shape usb flash drive is for releasing data. For instance, people engage in real estate, business and locker company ordering this model for their customized key shaped usb drive.
Besides it, the polished finish, aluminum body and seamless design guarantee a hot sale for the storage market. Manufacturer uses aluminum alloy to produce the shell, which is accessible for full color printing. Therefore, you can find custom color in Pantone book, or go for regular Red, Blue, Black, Yellow and Silver.
Metal shell with oil coated can stand dust, fall, as well as minor scratches. It brings you premium feel of the touch, the brand on this drive will be outstanding while you use this durable shell. In a brief, this is one creative model to unlock your potential business and be a key for all your market. Furthermore, it is a personalized drive for any logo and package. As if you expect a successful campaign, please proceed more orders on Key flash drives.
Chip source:
Memory Chip for Key USB is grade A, there is no broken block inside. the chip we adopt is UDP that can be waterproof, anti-shock, anti-x-ray and anti-dust.
Available Service:
Available for custom logo printing including laser printing and silk printing
Available for data preload
Available for writing protection and undelete file service
Logo Printing:
Based on the design, we can print on front and back side. Also laser printing, silk printing, and color printing are primarily recommended. Laser engraved logo will never be vanished as the lifetime warranty, which makes your personalized flash drive striking.
Logo Design:
MRT can do free design for your company logo, slogan or art design.
Approved Certification for key shape usb flash drive
CE and ROHS
Contact us if you go for custom print
Order description
Free shipping for 300pcs
2 years Warranty
2 days Lead time
Free Sample
100pcs MOQ