Free shipping
UP to 300pcs
MOQ
(minimal order quantity)
Printer Area:
| | |
| --- | --- |
| manufacture | MRT |
| Flash Type | MLC and TLC |
| Weight | 15g |
| Dimension for Flip Typec Drive | 37*26*16(mm) |
| Imprint Area Front/Back | 10*10(mm) |
| Disk system | Available from FAT to ExFAT |
| Operating Temp | 0 to 60 °C (recommended) |
| Standard | USB2.0/USB3.0 |
| Shipping Time | 3 - 5 days by DHL |
Print Area

MRT will do full QC for Flip Type-c USB flash drive, the QC will be inspected on function, appearance, speed, logo printing and package. The tested samples will cover 1% out of each order for function and speed, and there will be 100% checking on the looking.
H2test result for Flip Type-c USB Flash Drive: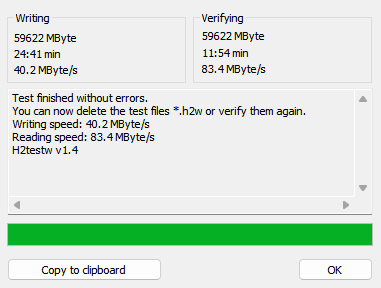 Reliability test result: Bulk Flip Type-c USB Flash Drive test report
product detail
USB Key Housing:
Flip type-c is an exquisite drive. It is tailored in dual head, ensuring your data can be freely transferred by PC and mobile devices. This is 100% metal drive, the first impression from it is solid and dexterous. One charming feature is the metal spin, it can be 360 rotating; also, it looks like a hanging helmet for both sides. Although it is capless without direct cover on connectors, this seamless drive is durable against wear and tear.
One perfect part of this design is the small loop on the spin. With a lanyard or keychain, this custom USB flash drive can attach to your bag or key. To read data in this bulk OTG USB stick sooner, what you need to need is to rotate around, each connector type will be easy to access.
Where to present your logo or slogan? Obviously, the space for flip Type-c is limited. The printing area is only available on the USB port. Whereas the restricted room for printing, the mighty Type-c function will catch more attention. As latest laptop and mobile devices are all using type-c to replace old connecting port, OTG drive in type-c is a trend in market. If you are looking for innovative storage, flip type-c will match your requests
Chip source:
Bulk flip Type-c USB drive only can use short UDP due to the size. UDP is waterproof memory with high performance, moreover, MRT only provide Grade A source. In other words, these are good dies. The reliability between USB drive and device will be guaranteed by using reliable chip.
Available Service:
Available for custom logo printing including laser printing and silk printing
Available for data preload
Available for writing protection and undelete file service
Logo Printing:
Printing methods for customized Flip Type-c USB drive are simple. There are laser, and digital printing, the printing place happens to the USB port. The maximum printing area is 10*10mm, although it is not large, the brand is still clear to be standing out.
Logo Design:
MRT can do free design for your company logo, slogan or art design.
Approved Certification for Swivel USB Flash Drive
CE and ROHS
Contact us if you go for custom print
Order description
Free shipping for 300pcs
2 years Warranty
2 days Lead time
Free Sample
100pcs MOQ