January 15th 2023
This article mainly introduces the characteristics of different types of memory card and their application.
Memory card is generally used as a
storage carrier in our daily life from cellphones to cameras because of its
small size and large capacity. Today, we will take stock of the types of memory
card commonly used in life and their application.
Memory card can be divided into MMC
card, SD card, memory stick, PCI-e flash, XQD card, CF card, XD-picture card,
SM card, M2 card and so on.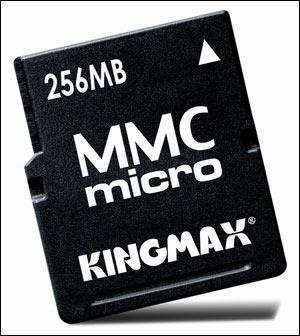 MMC card, the abbreviation for "multimedia
card", is a flash memy card standard for digital video, music, mobile phones,
PDAs, e-books, toys and other products. Its size is only 32mm × 24mm × 1.4mm,
and its weight is only 1.5 grams. However, in the digital product market there
are not many products that can use MMC cards, due to the lack of support from
digital manufacturers.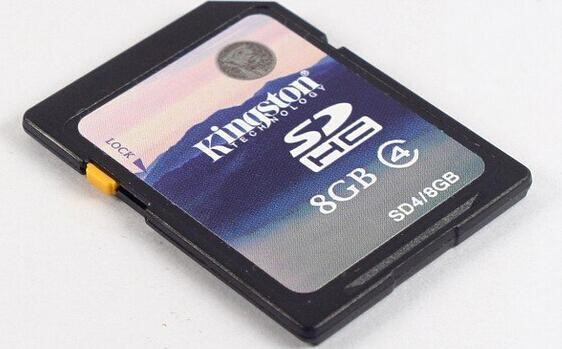 SD card (Secure Digital) was jointly developed by Panasonic,
Toshiba and SanDisk. Although it measures 32mm × 24mm × 2.1mm and weighs 2
grams, it has the characteristics of large capacity, high data transmission
rate and good flexibility. The structure of bulk SD cards guarantees the security of
digital file transmission and it is easily to reformat, resulting in a wide
range of applications. Many digital cameras use SD cards as storage medium,
which makes SD card the most widely used memory card.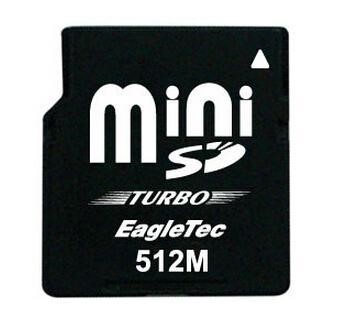 Mini SD is developed
from SD card, and its performance is not much different from traditional SD
card. The Mini SD card, like the SD card, has a hardware data writing protection
switch to avoid the risk of accidental deletion of stored content. However, compared
with SD card, the  Mini SD card is smaller with 21.5 mm × 20 mm × 1.4 mm, only
60% of SD card. After being used with a dedicated adapter card, it is fully
compatible with standard SD card slots. In addition, the most important thing
is that the Mini SD card is designed for low power consumption so that it is
more suitable for mobile communication devices than SD cards. Currently, it is
mainly used in mobile phones, PDAs, handheld computers and other information
terminal devices.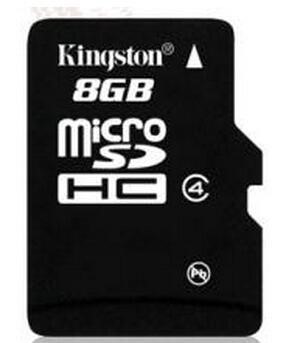 microSD card, known as
T-Flash card, is the abbreviation for TransFLash (also known as Micro SD).It is
an extremely small flash memory card, jointly developed by Motorola and SANDISK.
Its small size makes it mainly used in mobile phones, but with the
ever-increasing capacity it has gradually began to be applied to a wider field.
Similar to Mini SD, it can also be connected to the SD card slot with an
adapter.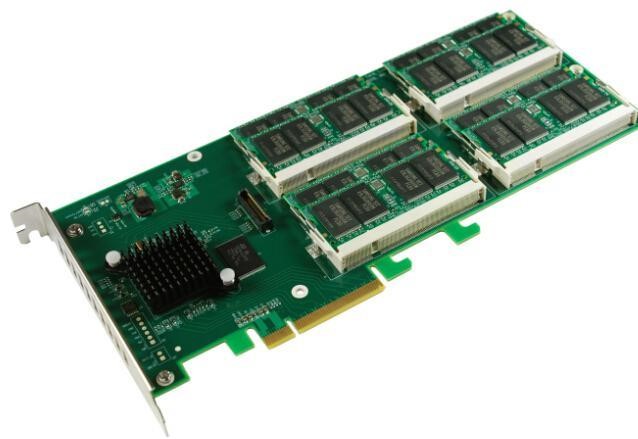 Memory stick is a
mobile storage medium developed by Sony. This storage device looks like a
chewing gum and has high compatibility. Later, Sony reduced its volume to about
1/3, and designed memory stick Duo. The memory stick Duo is handy for quite
small mobile phones and digital cameras, as well as various electronic products
such as mp3 players.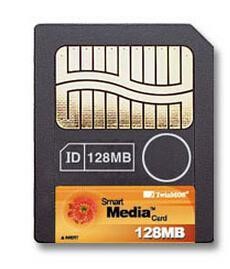 SM card (Smart Media)
released by Toshiba in November 1995, is a micro memory card, similar to SD
card. Smart Media uses a 22-pin interface that adopts both physical and logical
formats. The physical format ensures compatibility between different device
models and is required by system and control vendors. The physical format is
based on the FAT standard for ATA and DOS files, which makes it easier to exchange
data between different systems. But the configuration of the physical format
will vary in page size, depending on the type of memory and the capacity of the
memory card. The logical format adopts DOS-FAT format, which is the cylindrical
head sector parameters, the main sector and the partition. Smart Media supports
two operating voltages of 3.3 volts and 5 volts, but can not support both
voltages simultaneously. However, there are no digital cameras using SM cards
at present.
CF card (Compact Flash)was originally a data storage device for portable electronic devices. As a storage device, it revolutionized the use of flash, first produced and
standardized by SanDisk in 1994. Currently, its physical format has been
adopted by a variety of devices. However, its limited capacity cannot keep up
with the development of digital camera pixels. Compared with other types of
memory cards, the volume is too large. What's more, the operating temperature
is generally 0-40 degrees Celsius, which greatly limits its performance.
XQD card is a memory
card developed by Sony. Its size is much smaller than the current CF card, only
about half its size. However, XQD memory card retains the advantages of CF card
such as fast and stable reading. Besides, it also uses an upgradeable
high-performance interface and its reading and writing speeds reached 125
megabits per second.
The XD-Picture Card is a memory card jointly launched by Olympus and Fuji. It has an extremely compact shape with the size of 20mm × 25mm × 1.7mm and the weight of only 2grams. Besides, its reading and writing speed can reach 5MB/S and 3MB/S. XD cards were first used in Olympus and Fuji digital camera products. Although its performance can meet the requirements of large data writing and lower power consumption, the relatively high price has greatly limited the development of XD card. At present, Olympus and Fuji digital cameras are no longer using XD cards as storage media.