January 15th 2023
Rebirth for Sony Camera! The experience sharing for the most cost-effective SD card
Recently, I have been madly researching the SD card of the camera. After all, as a Sony user, I have long deeply understood from the beginning that the saying, your savings are earned, not saved, is just a piece of crap. But when we face a Sony camera without inserting a powerful memory card, I always felt like something was missing. Recently, I finally verified that saying. Once you entered Sony would, it feels like it will never stop. From then on, your wallet will shrink. You see, I just bought a Lexar card!
Purchasing background
Because I just changed a new camera, I bought another SD memory card that has received a lot of praise recently, the Lexar 1667x Pro. Why choose a memory card like Lexar? There is only one answer, and that is because it is really good, and the it is very cost effective. Let's approach the inner world of this Lexar 1667x Protogether, and share my actual experience!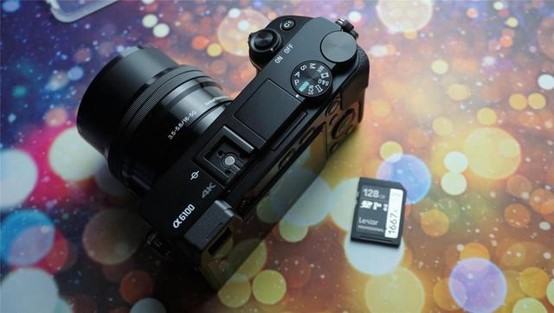 About Lexar
Before entering the main topic, let's talk about the psychological issues of consumers. For the same products, users will naturally choose the products from the big brands, that is the same case when choosing memory cards. Many people may be familiar with brands like Kingston, SanDisk, Toshiba, etc. You may not know so much about Lexar.
Lexar is a storage brand with a history of 24 years. It has created a lot of glorious history. It is widely known in the European and American markets and continuously launched powerful products. In addition to its variety of high-end performance and luxury data storage, its price is very attractive as well. The Lexar 1667x Pro we review today is one of the most prominent products. The nominal writing speed is 120MB/s and the reading speed is 250MB/s. Also, the price I bought from hugdiy.com is really a bargain, it is very cost-effective.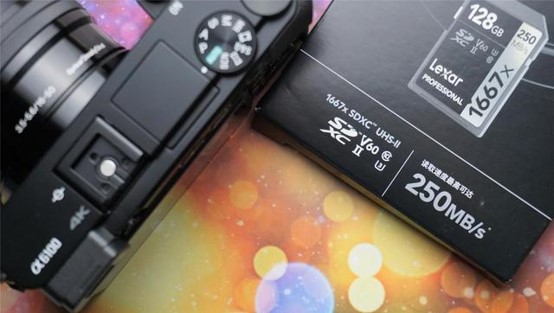 Product design
Let's focus on this Lexar 1667x Pro. From its appearance, the black packaging looks more high-end than the red and black design of many other products on the market. Except for the huge brand logo on the front of the product's box, the others are all data about the memory card. It is U3, supports 4K V60 video level, SDXC, UHS-II type double row connecting finger is also cool and explosive, I believe you will understand when you see the picture below!
I have to say that after now seeing the design of the UHS-II type double row connecting finger, when you look at the ordinary UHS-I SD card before, you will see the difference right away. After introducing the related background and design of this product, let's take a look at the actual usage scenario of this memory card that I bought.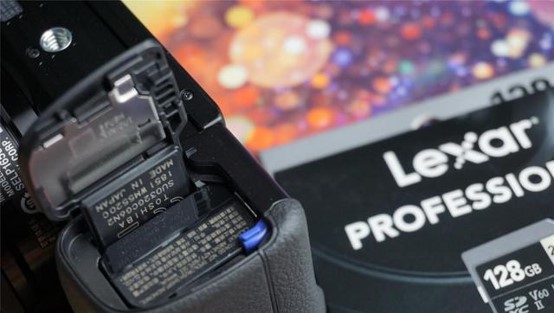 Can you see the words "made in Japan" on the memory card in the camera above? My last card was an SD card from Toshiba. Its entry-level performance with a limited storage space made me finally chose to use this card as a spare, so that I could have the opportunity to share my Lexar 1667x pro actual experience with you.
I recently played with Sony 's latest entry-level interchangeable lens digital camera, the Sony A6100. Fortunately, this camera was released less than a year ago, so it is still very popular. In fact, one of the main benefits of choosing the Sony A6100 is that its video recording is very convenient, it can also be used in 4K recording. A high-performance memory card can guarantee our reading and writing speed, especially when recording and writing in 4K video, it is very comfortable to use.
Reading and writing speed test
For a memory card, the most important thing we care about is its actual reading and writing speed. So, we specially prepared Lexar's own professional version of 3-in-1 card reader. I struggled for a long time before I decided to place an order. After a short struggle and hesitation, I placed an order thinking that in the future I will continue photography, I still need such a card reader with me.
In addition, let me introduce my test environment with everyone. The computer I used is Lenovo's Chao7000-13.3. The main thing I liked about it was its good performance and thin design. But now, I think you should buy a mac to use outside of home. For home use, it is best to have a desktop at home.
In the test session, we first used CrystalDiskMark software to test the reading and writing speed. What you need to know is that Lexar 's 1667x Pro high-end card has a marked reading speed of 250MB/s and a writing speed of 120MB/s. We can also see the actual test results from the figure below. The reading has reached 222.5MB/s and the writing speed has reached 110.0MB/s. Although there is a gap from the official nominated data, the data is basically in line with expectations. The reason for the gap may be the limitation of the computer interface, and the speed is still very fast when it is actually used for data transmission, which is much higher than expected.
However, it is worth noting that for a memory card, pure data testing does not seem to mean anything, after all, it serves us. So, we performed some practical tests to see if its actual reading and writing speeds could reach the test results? And I think you should understand when seeing the picture below.
Finally, I would like to add that maybe some friends will wonder why I did not compare this card with other brands' cards? Mainly, I personally think that this Lexar card is almost relatively excellent in terms of price and performance. Products of the same price level do not have such good performance and the price of products from the same performance level is too high. After compering for a long time, only Lexar finally got into my pocket. If you really need a memory card, you may feel the same way when you choose.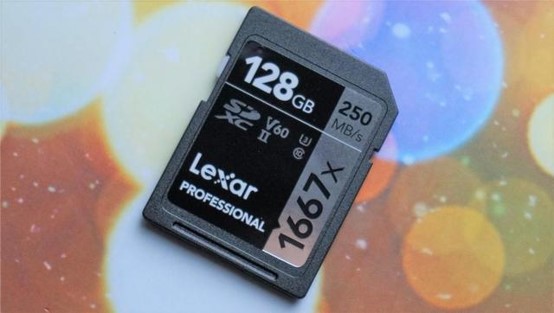 Overall, I am very satisfied with the excellent reading and writing speed of a memory card like Lexar 1667x Pro. I wonder what brand of memory card your camera is using? Those who are interested can communicate with us. Your comments and follows are welcome. Thank you!
Related knowledge of SD card shooting video
How to get satisfied bulk Micro SD Card and SD Card?
Micro sd card information