January 15th 2023
From entry to excellent micro SD memory card recommendation.
In an era of limited mobile phone storage capacity, Micro SD cards used to be a necessity for every user. However, with the development of technology, the capacity of mobile phones has gradually increased, and people's demand for memory cards has decreased, coupled with the popularity of thin and light designs, it is now hard to find mobile phones what use Micro SD cards.
Is the Micro SD card disappearing? Of course not, more and more small devices such as action cameras, drones, driving recorders, etc. have come into our sight. Most of these devices rely on external memory cards to store content, and the Micro SD that is small but has large capacity just meets the requirements. So, it became active again.
It should be noted that the performance requirements of memory cards vary greatly from device to device. The user also has to choose according to specific needs. A driving recorder only needs a large-capacity memory card, and a high-speed memory card is will be necessary to shoot high-definition video with a drone.
Today, I will briefly introduce several different levels of Micro SD cards for you. Here is your purchasing tips.
When it comes to memory cards, you must talk about the transmission speed. At present, the Micro SD card speed standards on the market are Class X, USMS-X, and multiple speed "X" standards,etc. How do we understand them?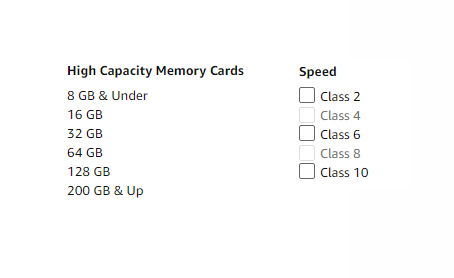 It is messy to see many different standards
One product with multiple speed marks
Speed "X"
In the earlier SD1.0 specification, the memory card used the "X" notation, which uses the rate 150kB/s for CD-ROM as 1x speed. Basically, they can transfer 6 times faster than standard CD-ROMs (900kB/s), and the fastest Micro SD cards on the market now have a transfer rate of 600X (90MB/s).
Samsung Class 10 memory card
Class X
In May 2006, the SD Card Association released the SD2.0 system specification. There are four speed classes in the 2.0 specification, namely Class2, Class4, Class 6 and Class 10, which respectively represents the minimum writing speed of 2.0MB/s, 4.0MB/s, 6.0MB/s, 10MB/s. It is easy to recognize and distinguish, therefore, it is also widely used.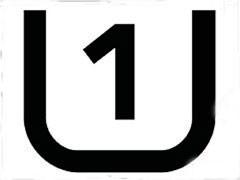 UHS-1 logo
UHS-X
As time pass, especially the popularity of high-definition video, Class 10 specifications of high-speed Micro SD cards may not be able to meet demand. The SD Card Association issued two performance marks, UHS-I and UHS Speed Class 1, in June 2011. Based on premise that the bandwidth reaches 104MB/s, if the performance of the memory card can meet the standard for real-time storage of high-definition video, it can be identified as "UHS Speed Class 1"
Specification summary
Finally, let's take a look at this table. From the table, we can find that the focus of different standards and specifications are not the same. Some focus on reading rate while the others focus on the writing rate.
Simply put, the traditional "speed" value needs to be converted, it is difficult to see the speed at a glance, and it only specifies the reading speed, so it is not a good reference.
The common Class standard seems to be a bit outdated at present, and many mid-to-high-end products on the market currently have reading and writing speeds exceeding 10MB/s. When the reading speed exceeds 10MB/s, the Class standard is useless.
Therefore, the useful Micro SD parameter reference should be UH at present. I hope everyone keeps a clear mind when choosing, and don't get confused by the numbers.
If you are still a little confused, let me introduce you to a few practical memory card products.
For users who do not use their phones often, it makes not much difference whether or not they have a memory card, but if you have OCD, it is good to buy an entry-level Micro SD card for spare. If you are a light user, then this PNY 8GB micro SD memory card (CLASS4) is a good choice.
PNY 8GB micro SD memory card
This PNY 8GB micro SD memory card (Class 4) has a transmission rate that only meets the Class 4 standard, that is, the reading speed is more than 4.0MB/s. It can meet the requirement if you usually just store some music, pictures or text novels. And the capacity of 8GB is just enough.
Another thing is that this memory card is currently at promotion stage, its price is only $2.8, which is a real bargain. So, buy one quickly if you need it.
If you feel that the entry products are not enough, you can buy a good product with a slight increase in budget, such as SanDisk's 32GB UHS-I Extreme High Speed Mobile Micro SD Card.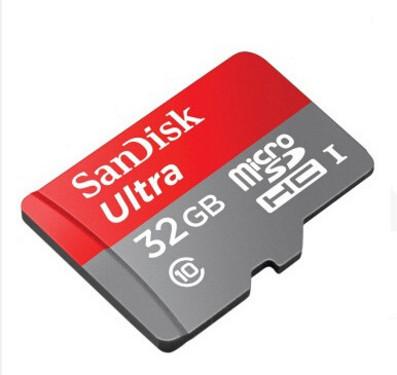 SanDisk 32GB UHS-I Extreme High Speed Mobile Micro SD Card
This SanDisk high-speed micro SD card uses the Class 10 standard and claims a maximum reading speed of 48MB/s. It can store video content without stress. And its 32GB capacity can meet most users' needs. In addition, SanDisk also provides a 10-year warranty for everyone so we can make purchases worry-free.
10-year limited warranty
In terms of price, this Micro SD has a price of 75 yuan on e-commerce platform, which is not cheap, but it has many advantages, so, it is worth considering.
If you are a high-end player and like to shoot high-definition videos with your mobile phone, camera, or drone, the products introduced above may not meet your needs. You can try Samsung 64GB UHS-1 Professional Memory Card.
Samsung 64GB UHS-1 Professional
Samsung's 64GB UHS-1 professional memory card is the top micro SD card sold by Samsung. The official claims that its reading speed is up to 90MB/s and writing speed is up to 80MB/s. It can record 4K HD video without pressure. In addition to high speed, the card also has four major protection functions: waterproof, extreme temperature protection, X-ray protection, and magnetic protection to protect data security.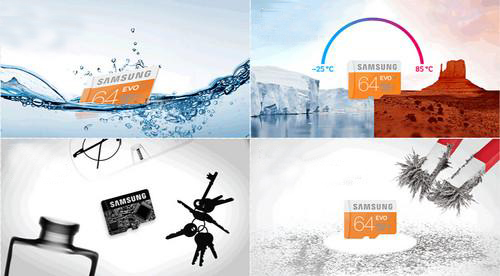 Four protections
It is foreseeable that the top products must have the top price. At present, the Samsung 64GB UHS-1 professional memory card is priced at $57, which is not cheap, but if there is a corresponding demand, this investment is not much.
32GB Micro SD Card High Speed
The easiest way to get perfect wholesale Bulk Micro SD and SD cards
OEM Micro SD Card 32GB Class 4