Speaking of USB drive, it has been developed for quite a long time. It defeated the soft disk and the light disk, but encountered a bottleneck in its own development. This crystal USB flash drive introduced to you by Snoko is a very unique product. First of all, we can intuitively see that the appearance of this custom USB flash drive is obviously divided into two halves. The left side is generally an opaque metal part, and the right half is transparent. The entire USB drive has a light weight, this metal part is particularly heavy. The interface of this luminous metal crystal USB drive is made of log material, it is delicate, environmental friendly and durable; the chip is equipped with a blue indicator light, when the USB drive is in operation, the crystal will emit blue light, very crystal clear and distinctive; the logo is carved in the crystal to create a three-dimensional effect, so that people will not forget it at a glance.
This USB drive adopts USB 3.0 specification design, has high transmission speed, and a variety of capacity specifications are available, which can meet the needs of different users. And the transparent material of this custom crystal USB drive makes the whole USB drive look like a handicraft. It increases ornamental on the basis of practicality. Many female and male users will like this product very much. Both the appearance of the crystal USB drive and the way it is opened are very similar to lipstick used by women. Every time the metal lid is opened, it looks like a cosmetic. Both the visual effect and feel are very good.
Of course, as a crystal USB drive, function is the most important thing. This crystal USB drive can be customized with 256G of storage space, plus the high-speed transmission speed of USB3.0, it is very practical for daily data storage or data copying. The crystal part of the crystal USB drive is not just for decoration. You may not be able to see clearly in a bright environment, but when you are in a dark light environment, you can find that when the USB drive is powered on, this crystal part will become a blue indicator light. It looks very beautiful when the light is transmitted through the crystal. If you are tired of the original design, you may wish to use the crystal USB drive with flash. It can bring better appearance when used in the same way. Why not have a try?
Transparent crystal series products have always been sought after by digital face judgers. Whether it is a transparent hard disk box or a transparent hub, it has created a science fiction beauty for us. Recently, the transparent crystal family has a new member -- transparent crystal USB drive, the collision of technological beauty and crystal art, will it become the new favorite of digital face judger?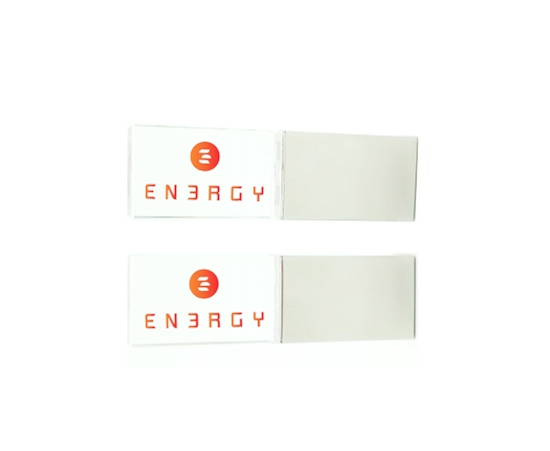 I. Appearance
The outer packaging of the transparent crystal USB drive is very simple, and it can even be said to be rudimentary. Only a bag is used as the packaging. However, according to the past practice, I believe this is just the situation when the product was first introduced. Other paper packaging designs will be added in the future.
The USB drive adopts zinc alloy + transparent crystal material design, the solidity of the metal and the crystal clear of the transparent side together create this artistic trendy product.
The USB drive has a total length of 60mm, a width of 18mm, and a thickness of only 10mm. The overall size is small and easy to carry, but unfortunately there is no lanyard hole, and it can only be installed in a bag or pocket. This will inevitably cause friction and scratches. It will be very painful if you scratched your USB flash drive.
The transparent crystal design not only makes the USB drive look more prominent, but also has built-in LED lights, which will illuminate blue light when working, adding more aesthetics of science.
II. Experience
The transparent crystal USB drive can be compatible with various devices such as presented in the list: notebooks, desktops, smart TVs, car USB sockets, etc. It has a wide range of uses, and it does not need to install a driver, which means it can be used once been plugged.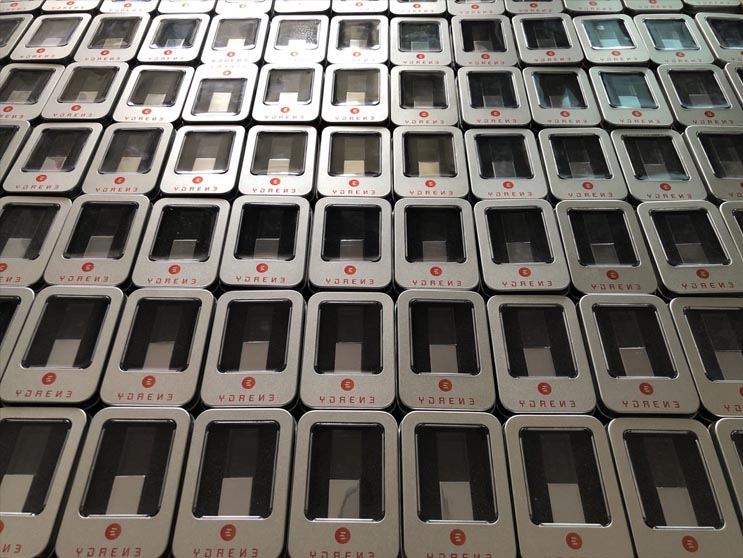 The USB drive uses a USB3.0 interface, which is backward compatible with USB2.0. The reading speed and writing speed are stable and efficient. It takes less than 30 seconds to transmit a 1.04G movie in test. The transmission speed can reach up to 83MB/s. Saving us waiting time.
At present, there are three types of transparent crystal USB flash drives from 16GB to 256GB for chose. You can choose the appropriate capacity version according to the actual use.
iii. Summary
In general, the transparent crystal USB drive has a delicate appearance. The combination of metal and crystal adds the artistic sense of the USB drive, and the blue LED light effect at work increases the sense of technology of the USB drive. In addition to be beautiful the USB drive also brings us stable and efficient transmission speed and user experience. Although the design in some details needs to be improved, the overall experience is still satisfactory, which will definitely make face judgers love it at first sight.