Free shipping
UP to 300pcs
MOQ
(minimal order quantity)
Printer Area:
| | |
| --- | --- |
| manufacture | MRT |
| Flash Type | MLC and TLC |
| Weight | 15g |
| Dimension for Spin OTG Drive | 71.6*19.1(mm) |
| Imprint Area Front/Back | Imprint Size 12*9(mm) |
| Disk system | Available from FAT to ExFAT |
| Operating Temp | 0 to 60 °C (recommended) |
| Standard | USB2.0/USB3.0 |
| Shipping Time | 3 - 5 days by DHL |
Print Area

MRT will do full QC for Spin OTG USB flash drive, the QC will be inspected on function, appearance, speed, logo printing and package. The tested samples will cover 1% out of each order for function and speed, and there will be 100% checking on the looking.
H2test result for Spin USB Flash Drive: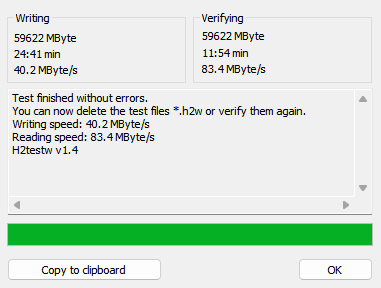 Reliability test result: Bulk Spin USB Flash Drive test report
product detail
USB Housing:
Rotate USB Flash Drive shell uses ABS body and metal clip, the spin can rotate 360°. In other words, it is a swivel plus, as there are two connectors for this USB drive. One is standard USB port; the other part is Type-c or Micro USB. To protect small connector, there is a cute cap to cover. Therefore, the mechanism of this cap makes it nearly impossible to loss, as it tightly locks to the connector. The other side is protected metallic clip, just one spin, the USB can be plugged into PC or laptop.
Where to present your logo or slogan? Obviously, metal clip is the place to display. There are two sides available for printing, moreover, the space is large enough for more messages. No matter students or vendors, they love this durable and stylish drive, as it is a breakthrough for traditional media.
Besides it, Spin OTG Drive has many customized options for it. The ABS body can be rubber coated, then the touch will be soft, so does metal clip. In fact, if you go for oil coated on the clip, there will be scratches free. Everyone will not reject a mini-USB with multi-function; therefore, it will light up your market demands. This customized USB flash drive can stand out in your trade show or conference, let's start a journey on orders.
Chip source:
Bulk Spin OTG Flash drive is workable with UDP and PCBA chip, both are in high performance. Chip is the core to store data, the reliability will affect how it works. MRT will only provide Grade A source, in other words, these are good dies.
Available Service:
Available for custom logo printing including laser printing and silk printing
Available for data preload
Available for writing protection and undelete file service
Logo Printing:
Printing methods for customized Spin OTG USB drive are diverse. There are laser, UV, and silk printing, the printing place happens to the metal clip. Also, the clip can be customized to any colors, this is an amazing part.
Logo Design:
MRT can do free design for your company logo, slogan or art design.
Approved Certification for bulk OTG Rotate USB Flash Drive
CE and ROHS
Contact us if you go for custom print
Order description
Free shipping for 300pcs
2 years Warranty
2 days Lead time
Free Sample
100pcs MOQ