January 16th 2023
tips for choosing driving recorder micro sd cards
As our living standards are gradually improving, more and more families now possess cars. With the increase number of cars, in addition to some small accidents or small scratches, etc. on the road. You might get in trouble because someone else violated traffic laws or you might even get into a prank. In short, it is difficult to tell exactly what happened without video. Therefore, driving recorders have become a necessity tools for driving. Even if you have a driving recorder, you must still pay attention when driving. After all, the fundamental rule is to control your speed and not violate traffic rules.
When I bought my car, I strongly requested the 4S store to give me a free driving recorder. Its quality is somewhat acceptable. It has been used for more than a year without any problems. It costs hundreds of yuan to buy a good driving recording, and I wouldn't know its night vision effect, if I can't choose it in reality, so, it is pretty good choice to ask for one in 4S store. If you can get one, ask for a driving recorder in 4S store when buying a car. You will have to buy it anyway.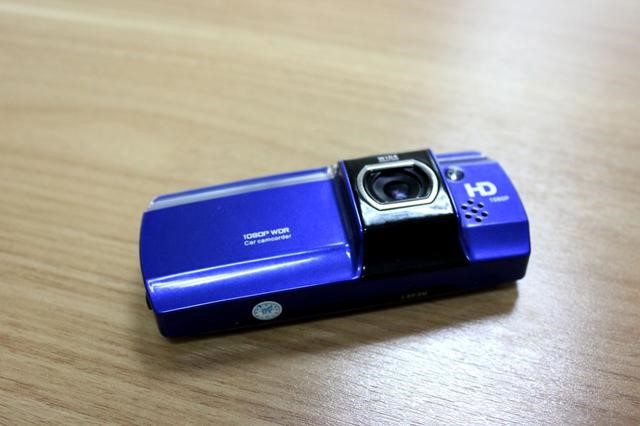 The driving recorder does not need to be too big, the smaller the better. 1080P is a must. But now many driving recorders do not have a screen and are wirelessly connected to a mobile phone and can share videos at any time. This is really good. You can share the view in your Moments directly when travel and so on, without copying through the computer. I can still use this one if it works. Anyway, I rarely travle, and basically I rarely watch driving videos.
Don't rush to use the driving recorder. The memory card inside is also very important. Generally, the memory cards come with the recorders are of average quality and have small capacity. I never watched driving videos, so I did not paid attention to the size of the card. I just found out that this card is only 8GB, which is too small, and can't record many videos. And it's only a CLASS 4 level card, it's out of date now, so I changed to an OV memory card.
Of course, changing the memory card is not a casual choice. The large capacity of 32GB is a must. You need large enough capacity to save more videos. If you go for a self-driving tour, you need to record scenery along the way. Large-capacity memory cards have advantages. Brand selection is also very important. It is more secure to choose a big brand. The speed need to be CLASS 10 level, the previous CLASS 4 memory card is only suitable for mobile phone music and movie playback. But CLASS 10card can achieve a writing speed of 10MB/S, making it suitable for driving recorders and video cameras. If the writing speed can't keep up, we will experience phenomenon like frame skipping, recording lag, etc.
The chip of memory card is also very important. This is the foundation of the memory card. The OV memory card uses high-quality metal chips and sophisticated manufacturing processes to make memory card more stable and safer in data transmission. The quality of the chip can also promote the data transmission process at a certain degree. If the memory card chip is unstable, the memory card data will disappear after being unplugged and inserted too many times. This is really scary for driving. If there is an accident occurred in the driving, the memory card happens to breakdown, then you can only be dumb. This is why memory cards have to be purchased from big brands.
How to tell the writing speed of the memory card? Pay attention to some numerical information on the memory card, C10 means CLASS 10 high-speed card, C4 means CLASS 4 card. When make purchase, choose C10, because it can basically be used on all common devices. Also, some memory cards have instantaneous reading and writing speed, that is the U1 mentioned above, the full name is UHS-1. Its reading speed can reach 80MB/S, and the writing speed can reach 12MB/S. This speed is absolutely sufficient for driving recorders.
To be honest, when you don't need it, you think driving recorders are useless, but when you need it, you will regret that you don't have one. So, if you have a car, you should install one. Because just in case when you abide by the traffic rules, but some people jump in randomly and caused collision, there will be video evidence, otherwise, it is difficult to make things clear. Of course, the memory card of the driving recorder should be good enough.
Correct usage of dash camera memory card, users guide and choose the most suitable memory card.
There are some videos in the dash cam that need to be formatted fristly?