January 16th 2023
The 2021 new Huawei P Smart MacBook Pro Samsung Galaxy have SD card slot
According to Mark Gurman from Bloomberg, he reports that Apple will addSD card slot in the 2021 MacBook Pro models again.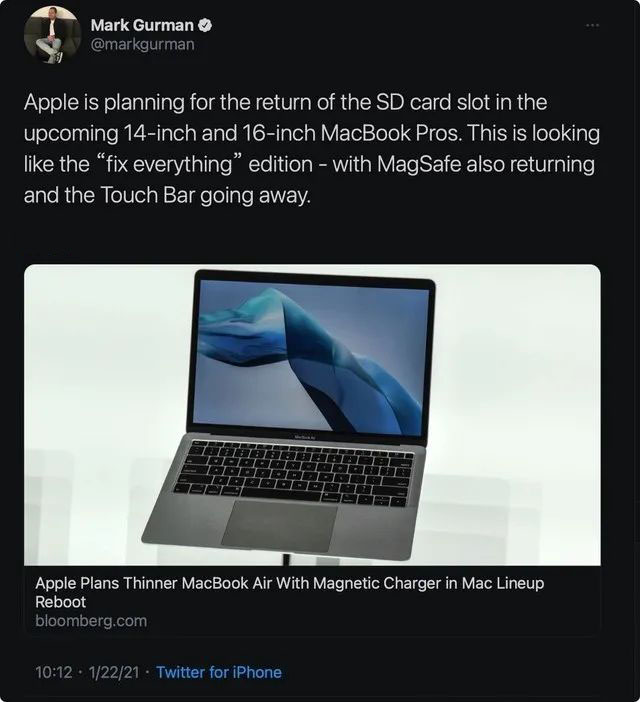 Since 2016, Apple has removed the SD card slot from the Mac notebooks and replaced it with USB-C. Users claimed that Apple sacrificed the easiness of using interfaces for the simplicity and beauty of Mac computers. This made some workers, especially image and video workers difficult to do their jobs. As a result, docking products have become a necessity for Mac.
Mark Gurman also spilled earlier that the magnetic charging interface will also return on the 2021 Mac notebook, and the Touch Bar will be cancelled and replaced by physical buttons. If these rumors will be realized, we can say that Apple is very "retro".
A flagship model that supports memory card expansion in 2021! Tips about Samsung Galaxy S21 Ultra broke the news
By the year of 2021, we can rarely find flagship model mobile phones that support MicroSD card expansion.
Correspondingly, the storage space of mobile phones is getting larger and larger, some even reached as high as 1TB. The representative model is the Nut R1.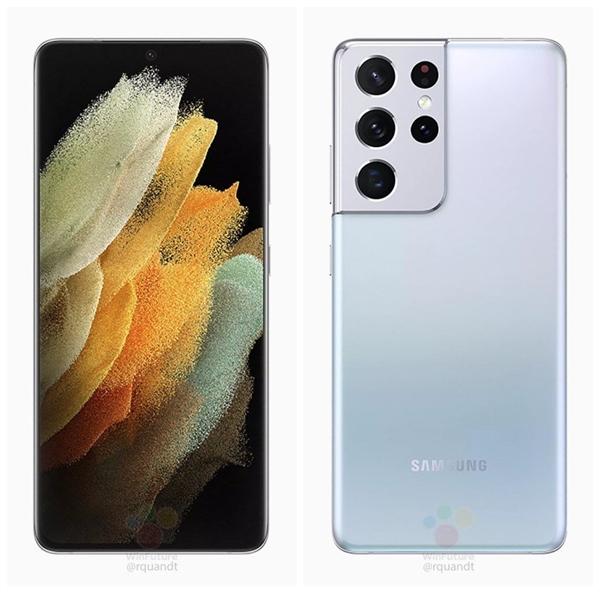 Under this background, mobile phones that support MicroSD card expansion are precious, and they would be very unique.
On January 5,tipster Roland Quandt spilled that Samsung Galaxy S21 Ultra is equipped with a MicroSD card slot and supports memory card expansion.
Roland Quandt revealed that Samsung Galaxy S21 and Galaxy S21+ do not support MicroSD card expansion, but Galaxy S21 Ultra does support this function.
You should notice that the Galaxy S21 Ultra that supports MicroSD card expansion is only the European version. Whether or not the versions sold in other markets can support MicroSD card expansion is yet to be confirmed.
In addition, the Galaxy S21 Ultra is equipped with a capacity of up to 512GB and 16GB of memory. It also provides 12GB+128GB and 12GB+256GB versions. The starting price might be 1400 Euros。
Huawei P Smart debuts in 2021, with 6.67-inch display, Kirin 710A, 48MP quad camera and 22.5W fast charging
The Huawei P Smart 2021 smartphones are already available in some European markets such as Austria, Croatia, Estonia and Slovenia. This is the first smartphone from this brand that is equipped with a display. The display has a punch-hole camera cutout at the center of the top of the phone. The phone has a 48-megapixel quad camera system on the back and supports fast charging technology. It comes as a successor to the Huawei P Smart 2020 product that was officially released in April 2020.
The specifications and features of Huawei P Smart 2021
The size of Huawei P Smart 2021 is 165.65 X 76.88 X 9.26 mm and its weight is 206 grams. The device has a large 6.67-inch IPS LCD screen that can produce a full HD+ resolution of 1080 x 2400 pixels and an aspect ratio of 20:9. The size of the mobile phone's display accounted for 90.3%.
The Kirin 710A chipset and 4 GB of RAM are present under the Huawei P Smart 2021 devices that are equipped with 128 GB of internal storage, and it has a microSD card slot for multiple storage. The smartphone will guide to the Android 10 operating system that is based on EMUI 10.1. Google apps and services are not pre-installed on this device. Huawei is providing Huawei AppGallery and Huawei mobile services on P Smart 2021.
The P Smart 2021 has an 8-pixel f/2.0 aperture selfie camera. The back panel of the smartphone has a vertical camera module that contains a 48-megapixel main camera with f/1.8 aperture, an 8-megapixel ultra-wide sensor with 120-degree FOV and f/2.4 aperture, and a megapixel depth sensor with f/ 2.4 aperture, and a 2 megapixel macro lens with f / 2.4 aperture.
Huawei P Smart 2021 has a 5,000mAh battery and is equipped with 22.5W SuperCharge fast charger. The phone provides other features for its users, including a side-mounted fingerprint scanner, dual SIM card support, 4G VoLTE, Wi-Fi 802.11 b/g/n, Bluetooth 5.1, NFC, GPS, USB-C and 3.5mm audio plug hole.
The price and availability of Huawei P Smart 2021
The price of Huawei P Smart 2021 in Austria is 229 euros, and it will be sold in the European market in October. These series of smartphones have a variety of color options, such as midnight black, brushed gold and dark green.