January 16th 2023
SD Express Approved by SDA Verification Program SVP
With the advancement of the visual picture industry, more and more artists are pursuing video materials with greater quality and frame rate, which not only improves the audience's visual perception, but also allows more flexible editing space for later stages. The efficiency of high-speed storage devices is particularly crucial to these producers.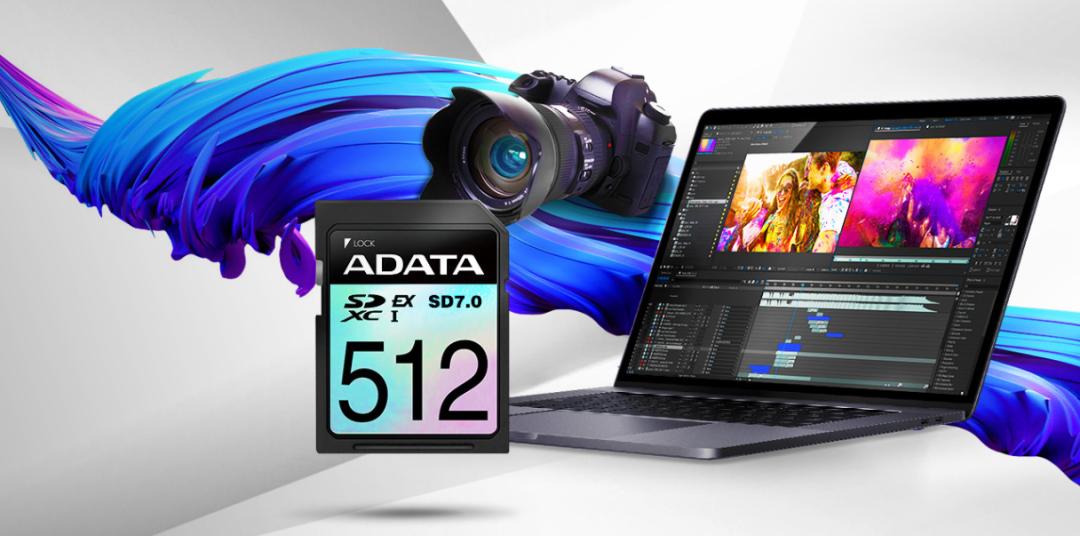 (Source:ADATA)
After entering the era of high-speed storage, compatibility issues will definitely arise in the use process, affecting the use experience of creators, such as SD card transmission speed reduction, non-recognition, and other issues. As a result, at the end of 2021, SD Association officially launched the SVP (SD express / uhs-ii verification program) certification program, which included the SD express / uhs-ii products that passed the physical test of SD Association in the list, allowing creators to select more reliable products and facilitating the positive development of the overall SD card ecology.
Simultaneously with the SD card upgrade, a growing number of manufacturers are releasing high-end notebooks that support the SD Express standard. At the just ended MWC 2022, Lenovo unveiled a new ThinkPad X1 Extreme notebook. While supporting the 12th-generation Intel processors and NVIDIA RTX graphics cards, it added an SD7.0 Express card reader to the I/O interface. Creators can process high-definition video and picture materials more efficiently anytime, anyplace, with unlimited creativity, thanks to the maximum performance and rich interfaces.
The Premier Extreme SDXC SD7.0 Express Card, recently developed by ADATA, is the world's first consumer-grade memory card to pass the SD Association's SD Express Verification Program (SVP). It uses Silicon Motion's SM2708 main control chip to deliver read and write speeds of up to 800/700 MB/s, greatly beyond the current mainstream UHS-II performance level, and is backward compatible with UHS-I devices, with 256GB and 512GB capacity specs.
Silicon Motion's SM2708 SD Express main control chip supports UHS-I and NVMe 1.3x specifications, as well as the SD Association's 7.0/7.1/8.0 specifications. It can deliver up to 900MB/s transfer speed under the 7.0/7.1 specification (PCIe Gen3 x1), and up to 1,700MB/s transfer speed under the SD8.0 specification (PCIe Gen3 x2). It can handle high-resolution and high-frame-rate video shooting, 3D graphics games, drones, action cameras, virtual reality, and other applications requiring extremely fast data transmission. Furthermore, the SM2708 offers high-performance and high-reliability expandable storage applications, making it ideal for high-end notebook computers such as gaming and workstation PCs, allowing users to store data more efficiently.
Satisfying high-performance requirements, the SM2708 controller also supports Silicon Motion's patented NANDXtend ECC technology, internal data path protection and programmable firmware, allowing SD cards equipped with the SM2708 controller to achieve maximum reliability and durability.