January 16th 2023
In recent years, Toshiba's business performance is going downward
It is one of Japan's largest motor manufacturer and is a chip manufacturer that shares the same reputation as Intel and Texas Instruments. It is also the oldest company in Japan, with a age of 125. In the progress of history, Toshiba has experienced earthquakes, selling factories, mergers and acquisitions, and shopping spree. After suffered from so many incidents, Toshiba's growth has also witnessed the rise and decline of Japan. As a giant that spans digital, memory chips, electrical appliances and industries, and automobiles, Toshiba has been seeking new transformations and upgrades in recent years. All these efforts are made to ensure the company's profitability and a more stable future.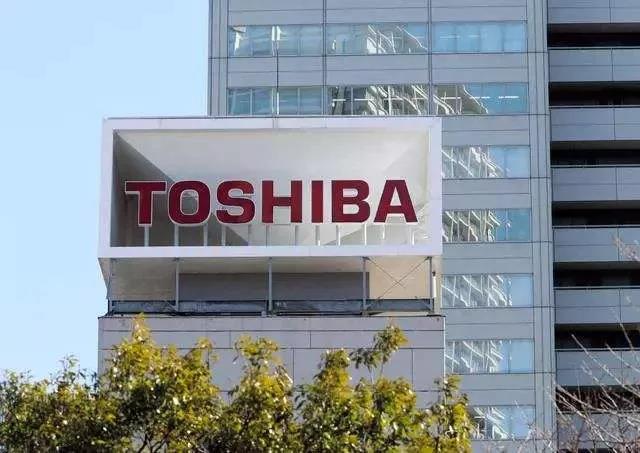 Recently, Toshiba is seeking to buy new companies. According to the foreign media Bloomberg, Toshiba is more cautious about the buying process. Its CEO Nobuaki Kurumatani said in an interview that Toshiba is looking for small and medium-sized companies, especially those enterprise that matches with Toshiba infrastructure service and digital technology business and whose address is adjacent to Toshiba.
It is reported that Toshiba is compiling a list of targets and is considering to borrow money to fund the transaction, but the former banker promised to proceed with caution to avoid mistakes that the company has made in the past. Toshiba used to be the representative of Japanese companies that risen worldwide, but it is now trying to conceal its past mistakes. After the accounting scandal that happened in 2015, Toshiba's performance was getting worse each year. And it was under delist pressure at that time. To solve the delisting crisis, Toshiba had to take countermeasures. Toshiba's nuclear power business had lost more than tens of billions of yen in the past four years, so it was necessary to cut off the nuclear power business at that time.
Regarding the situation at the time, Toshiba CEO Nobuaki Kurumatani said: "One thing that happened is that I am now responsible. I worked in the banking industry for 40 years before I took charge of Toshiba in 2018. The board of directors also adopted very strict standards for acquisitions. In terms of the rigor of considering and reviewing the transaction, Toshiba is a completely different company now." Kurumatani admitted that Toshiba has failed to complete many large deals in the past. Toshiba acquired Westinghouse Electric at the price of nearly US$4.2 billion in 2006. But the company filed for bankrupt in 2017 after it lost billions of dollars because its nuclear project's cost overrun. In June 2018, Toshiba stated that they will sell their bankrupted nuclear power business unit Westinghouse Electric to a group led by the hedge fund Baupost Group. Subsequently, Toshiba's assets has increased by US$3.68 billion.
Toshiba has encountered some financial crises in recent years, but it went back to life after selling its subsidiary companies. Such routine has been tried many times. The interest in the Freeport LNG project ended badly. In August 2020, Toshiba sold its shares in Unison Co., a South Korean turbine manufacturer, for less than a quarter of what it was eight years ago. Analyst Damian Thong said: "Toshiba has no good record in successfully integrating acquisitions. The new management is facing the question of what makes them think they are better than before."
The new Toshiba CEO Nobuaki Kurumatani does not need the board of directors' permission to purchase goods with price lower than 10 billion, but Toshiba will not be attracted by short-term profit opportunities, and its goal is to ensure sufficient return on investment capital. It will not consider transactions with merger target that they do not have full confidence in.
Kurumatani restated Toshiba's intention to divest the shares of its former flash memory division Kioxia, because it was inconsistent with the company's remaining business. After tensions in US-China relations hit the global semiconductor industry, in September, Kioxia cancelled what might be its biggest appearance in Japan in 2020. He said: "Kioxia's business is full of risks and there is almost no way to connect it to what we are trying to do." "Our plan to sell shares and use most of the cash for shareholder returns has not changed."
Selling subsidiary has become Toshiba's "routine operation" in recent years
Recently, a Taiwanese media reported that UMC is planning to spend ten billion of NT dollars to acquire Japanese Toshiba's 8-inch wafer fab, mainly because of its strong demand for production capacity. Toshiba has two 8-inch wafer fabs, Fab 1 and Fab 2, respectively. Analysts said that due to the strong demand for power ICs, memory chips, TSMC and UMC's 8-inch production capacity in the latter half of the year has been in short supply. According to the Nikkan Kogyo Shimbun, Toshiba intends to communicate with UMC and plans to sell two fabs to UMC. The two parties will most quickly reach an agreement before the end of March 2021. After the transaction is concluded, Toshiba will entrust UMC to manufacture the chips it needs.
Toshiba's official website finally released a response message that Toshiba will continue to focus on discrete semiconductor business, as well as analog integrated circuits and microcontroller units for motor control. Toshiba is now considering restructuring measures other than personnel measures, which will be implemented when necessary to establish a solid business structure. But so far, no clear decision has been made. Although Toshiba did not say anything about the acquisition with UMC, people in the industry speculated that they have already reached a consensus. It will just be a matter of time before the results were announced.
In addition to selling its wafer foundries, Toshiba is also considering exit the LSI chip market. It is reported that Toshiba is considering to sale its two promising semiconductor factories and hopes that buyers will keep all employees. The two factories that Toshiba plans to sell were located in Oita City and northern Iwate Prefecture, respectively. The factory in Oita City has 8-inch and 6-inch wafer production lines, and the Iwate Factory has 8-inch production lines. The 8-inch production lines are used to produce products like analog semiconductor, power control chip whose needs have sharply increased in the IoT and 5G era. Toshiba said that in order to improve the group's profit margin, the company will quit from the LSI chip business due to its long-term loss. Its chip business includes provide processor used for image recognition to Toyota Motor. Toshiba said it will continue to provide product and support services to existing customers. Toshiba may only say this because it values the automotive business.
It is known that Toshiba plans to provide the 770 employees in the LSI business with a transfer or early retirement plan. As for the Toshiba power management chip section that remains profitable, this department will be retained. For other non-profit Toshiba subsidiary, Toshiba has sold them cruelly these years, and worked hard to find buyers. It seems that selling subsidiaries has become a major focus of Toshiba's work. Toshiba claimed in a statement that they have made a decision to withdraw and will establish a stable business structure that will not be easily affected by market fluctuations. This structure will continue even during periods of market instability.
In recent years, Toshiba's most concerned business is its selling of Kioxia. In 2018, Toshiba sold its flash memory chip business to a consortium led by Bain Capital at a price of 18 billion yen. In June 2020, Toshiba announced that it had spun of Kioxia. Toshiba sold Kioxia for profit. Toshiba said, "Kioxia is expected to be listed at the end of 2020. At that time, Toshiba will transfer 40% of the equity it holds, and half of the transferred equity funds will be returned to shareholders." It is a pity that Toshiba is the inventor of flash memory, so giving Kioxia up is really a heartbreaking gesture. Toshiba CEO, Nobuaki Kurumatani, said: "Toshiba has no strategic intention to stay in the memory chip market. It will seek new business development and participate in infrastructure and data services."
Due to changes in global semiconductor market demand and the company's poor profitability, Kioxia, which has a deep relationship with Toshiba, has extended its listing time from 2019 to 2020. Toshiba is looking for ways to cash out Kioxia's shares. Once this cash-out process is completed, Toshiba will return most of its net income to shareholders who support Toshiba. Currently, Kioxia is seeking ways to be listed.
Although Toshiba has sold its flash memory business, the company is still optimistic about the HDD equipment business unit. It is still investing a lot of resources to operate the department. Toshiba is the leader in HDD field, and HDD will also play an important role in the future. On October 27, 2020, Toshiba announced the launch of the Toshiba MG08-D series hard drives for various key applications such as email and CRM (customer resource management), business intelligence data analysis, small and medium-sized enterprise servers, and data retention and compliance archiving. It is reported that Toshiba's 7th generation air mechanical hard drives will have three capacity versions, 4TB, 6TB and 8TB, respectively. They will all equipped with SATA and SAS interfaces.
As a company with a strong voice in the field of home appliances and computers, Toshiba has sold its core business to competitors in recent years in order to obtain higher prices. In March 2020, Midea Group made an announcement stating that it had reached a memorandum of understanding with Toshiba Corporation on the acquisition of its white goods business. Midea will obtain the controlling stake in Toshiba's white goods business through the acquisition. Toshiba's home appliances used to have strong competitiveness in the market. In 2015, Toshiba air conditioners achieved an annual sales growth of 25% due to their reliable quality and good reputation, and has become the industry leader. But the performances in the following three years are too poor to be looked at, and losses may have drag down Toshiba's competitiveness. Midea and Toshiba also had some connection. In 2008, Midea and Toshiba jointly developed Toshiba inverter air conditioners. The M&A is the best choices for both parties.
In August 2020, Toshiba transferred all its shares of Dynabook inc, a laptop company, to Sharp, and Toshiba quited the notebook computer market in this way. Toshiba laptop used to be the signature computer on the market and it used to be the first notebook computer in the world. In 1985, Toshiba launched Thorn EMI Liberator, which had a huge impact worldwide. A Toshiba related personnel said that the selling of computer and other loss-making businesses is not a bad thing for Toshiba, and the computer business is no longer Toshiba's core business. According to a senior industry insider, the most important reason for Toshiba's selling of PC and home appliance business is that Toshiba is short of money, the next reason is its strategic shift. In recent years, Toshiba has shifted its core business to its more profitable business.
After selling the semiconductor business, Toshiba's net profit exceeded 800 billion yen in 2017, and it finally made profits for the first time in four years. Toshiba did not just sell blindly, it also implies Toshiba's transformation path. As early as 2016, Toshiba stated that it will focus on chips, nuclear energy, and social infrastructure.
Business transformation efforts has increased due to poor performance
Toshiba released its Q1 financial report for the 2020 fiscal year, showing an operating loss for the first time in four years. The financial report shows that Toshiba's first-quarter revenue was 599.8 billion yen, a decline of 26.2% compared with the previous year. The operating loss was 12.64 billion yen, which was due to the decline in sales of electronic equipment during the outbreak of COV-19. Toshiba's second-quarter financial report failed to recover its loss. Its net profit was 14.84 billion yen in the third-quarter, losing 4.92 billion yen compared with the same period last year.
Toshiba has long suffered from financial crisis. The company has been established for 146 years and has occupied most of the market share in its country and even in the world. Toshiba is striving to achieve its goals in the nuclear power plant business, but encountered the Fukushima nuclear power plant crisis, which raised a big discussion about nuclear power safety, and Toshiba began to suffer huge losses. Before selling its laptop business, Toshiba has sold medical machinery companies, elevator companies, and white goods divisions one after another. In addition, it has also substantially fired employees worldwide. One of the main reasons for Toshiba's decline is that it only depends on technology skills but failed to operate properly. When technology becomes a company's main income resource, operators must consider R&D costs, time, and estimate future revenue. Once it cannot meet the needs of the commercial market, R&D may not proceed. Toshiba's decline is mainly because of its bad strategy.
What is Toshiba's core business in the future? In December 2020, according to foreign media reports, Toshiba and Fuji Electric will invest nearly 2 billion U.S. dollars in the field of electric vehicle power chips to increase the output of electric vehicle power-saving chips in order to adapt to the rapid transformation that governments worldwide are now favoring electric vehicles and trucks. In this way, Toshiba can cater to the rapid development of automotive electrification transformation.
According to relevant people, by the end of 2024, Toshiba plans to invest about 80 billion yen to expand the production equipment of its factory in Ishikawa Prefecture, Japan. and the related energy-saving chip production capacity will increase from the original 150,000 chips/month to 200,000 chips/month.
According to Toshiba's "Toshiba Next Project" progress report on June 5, it is considering a structural reform for the system LSI business that was jointly operated by Toshiba Electronic Components and Storage Device Co., Ltd. On September 29, Toshiba announced the specific details. In the future, TDSC will continue to concentrate resources on the profitable discrete semiconductor business and promote the synergy between discrete devices and analog integrated circuits and microcontrollers for motor control applications to ensure profits.
It is reported that Toshiba Group has established a sustainable financial foundation and a stable investment portfolio centered on B2B businesses that are less affected by economic fluctuations. To achieve this goal, it has spun off its B2C business including household appliances and personal computers, and withdrew from the oversea nuclear power plants construction in Japan, the US liquefied natural gas (LNG) business and storage business. As a common measure of the group, the procurement and sales links have also been reformed in order to continuously enhance the basic profitability.
Toshiba said that the estimated cost of the plan and reemployment support is approximately 11.8 billion yen, which has been accrued in the 2020 full-year performance forecast announced on August 12, 2020. It is expected that fixed costs in fiscal 2021 will be reduced by more than 15 billion yen.
A reveal of the inside story of USB flash memory like USB are graded by their factories
Yangtze Memory officially released 128-layer TLC/QLC flash memory chip
how about changing the memory chip to USB Flash Drive?