January 16th 2023
ADATA Launches LEGEND 960 PCIe 4.0 Solid State Drive for PC and PS5
M.2 NVMe SSDs have proliferated as a popular option for desktop computers and laptops in recent years. And a transportable hard drive box may be added to it by certain DIY enthusiasts in an effort to achieve a greater data transfer rate. However, there are some minimal requirements, such as compatibility for PCIe 4.0 x4 connection, if you want to expand the Sony PlayStation 5.So, the ADATA LEGEND 960 series will be discussed in this post.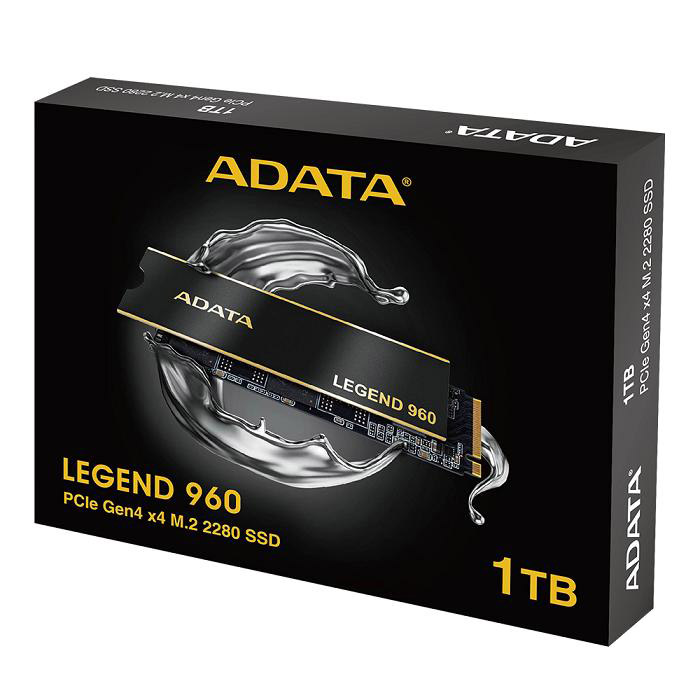 According to ADATA, the PCIe 4.0 x4 interface used by the LEGEND 960 series M.2 2280 solid-state drive may give PC and PS5 players an amazing speed experience.
This PCIe Gen4 x4 M.2 2280 SSD will be initially offered in your choice of two capacities — 1TB and 2TB. ADATA promises a 4TB variant will be available at the end of August.
ADATA said that the LEGEND 960 gives users a major upgrade in performance with sequential read and write speeds of 7,400/6,800MB per second, and is compliant with NVMe 1.4. This makes it up to 4 times faster than a standard PCIe Gen3 SSD.
And the LEGEND 960 comes with SLC Caching and DRAM Cache Buffer for advantages in system loading and data caching. It features 4K random read/write of up to 750K/630K IOPS for smoother multitasking.
In terms of compatibility, LEGEND 960 series SSD supports the most recent Intel/AMD systems, desktops/laptops (including Intel Evo certification), and is backward compatible with PCIe 3.0.
To guarantee the accuracy and security of data storage, the LEGEND 960 series SSD also supports LDPC checksum AES 256 encryption and has completed rigorous reliability verification testing.
The LEGEND 960 PCIe Gen4 x4 M.2 2280 solid state drive measures 80×22×2.15 mm (3.13 mm in height with a heat sink) and weighs 8 grams (11 grams with a heat sink).
A Silicon Motion SM2264 controller plus 3D NAND flash runs the show, with an endurance rating of 1,560 terabytes written and a MTBF of 2 million hours while backing the SSD with a 5-year warranty.
Additionally, the product has seismic characteristics of 1500G/0.5ms, a mean time between failures (MTBF) of 2 million hours, and a nominal working temperature range of 0–70 °C.
Sadly, ADATA has kept the actual cost and release date of the LEGEND 960 series SSDs a secret.
Market analysis:
Gimmicks outweigh reality and consumer market need is not immediately apparent.
Since its launch two years ago, the LEGEND 960 PCIe 4.0 solid state drive has made little difference in the consumer level market apart from the enterprise level market. Aside from the higher cost, there is no demand for PCIe 4.0, which can double the speed of consumer-level graphics cards, processors, and networking. This is the reason for the delayed launch of the PCIe 4.0. Already in the pci3.0 era, today's graphics cards were tested with PCIe 2.0 x16 channels showing no appreciable performance loss.
Additionally, there are not many devices in the consumer market today that require high-speed PCIe channels. Currently, the devices that require high-speed PCIe channels in the consumer market are graphics cards and full-speed SSDs. Take SSD for example. The speed of SSD with 16 PCIe channels has not reached the upper limit of PCIe bandwidth, but the channels are full and the price is still too high. So, it is not a product for the consumer market.
The enterprise market is starting to ditch PCIe
A high-speed data processing environment is something that PCIe must have, yet PCIe has flaws of its own in this area.
Because there are few devices connected to the motherboard and little need to expand applications across several computers, PCIe is a very quick and useful connectivity technology in home PCs. Each PCIe device in a data center has its own isolated memory pool, which makes communication between devices particularly inefficient owing to bandwidth and delay issues. To address this issue, NVIDIA and AMD created the NVLink and InfintyFabric technologies, respectively, whereas Intel chose the CXL approach.
A new data equipment connectivity standard called CXL (Compute EXpress Link) was introduced in March 2019 by Intel in collaboration with several manufacturers for use in applications like data centers, high-performance computing, and AI. As it doesn't need specifically created interfaces, this technology is based on the ideal physical and electrical implementation of PCIe 5.0, which makes designing server hardware simpler and lowers system costs. Alibaba, Dell EMC, Facebook, Google, HPE, Huawei, and Microsoft joined a collaboration that Intel announced to develop a mechanism to free up CPUs and accelerators from bottlenecking compute-intensive applications. During this development phase, Intel takes on a similar position to that which it had during the creation of USB and PCIe, sharing technical successes with alliance members and collaborating on further development.
Wrong timing and embarrassment from PCIe 5.0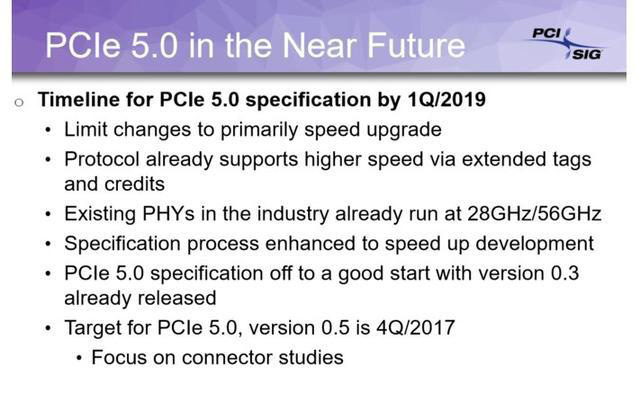 The position of 4.0 is difficult because PCIe 5.0 is backward compatible with 3.0 / 4.0. Of course, the fundamental reason is that the 4.0 standard was introduced too late, which is 7 years away from the 3.0 standard in 2010. The PCI-SIG association is keen to get back to the routine of high-low matching every eight years between the two versions of the standard.
Compared with the 32GB/s (x16) of PCIe 3.0, the bandwidth of PCIe 4.0 is doubled to 64GB/s (x16), and PCIe 5.0 is doubled on this basis to 128GB/s (x16). They all used the 128b/130b encoding technique of PCIe 3.0, but the transmission rate of PCIe 4.0 has reached 16GT/s, while that of PCIe 5.0 has reached 32GT/s.
PCI-SIG's plan is for PCIe 4.0 and 5.0 standard products to coexist in the market for a long time. 5.0 will only be used for high performance computing, while the consumer end is all 4.0. Today, Intel's enterprise-grade SLC solid-state disk Ruler SSD is designed directly according to the PCIe 5.0 specification.
Summary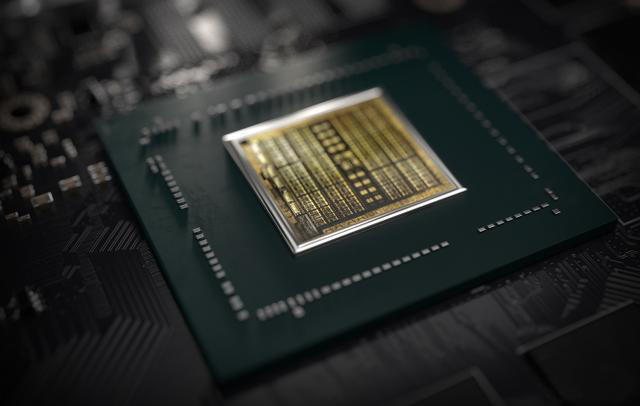 As the saying goes, buying new instead of old is better, and it's always better to buy something than nothing at all. Yes, my aforementioned explanation and analysis are based on the existing hardware and software. And I also examined the current humiliating state of PCIe 4.0. However, as personal computer data throughput speeds rise, hardware and software advancements will undoubtedly maintain pace, and as a result, costs will eventually fall as the scale effect takes hold. After all, we have consistently experienced the circumstance where all the memory is consumed by the software as our standard memory capacity has increased from 1GB to 16GB. So, players' and manufacturers' desires for "higher, faster, stronger" technology should not stop.