Free shipping
UP to 300pcs
MOQ
(minimal order quantity)
Printer Area:
| | |
| --- | --- |
| manufacture | MRT |
| Flash Type | MLC and TLC |
| Weight | 18g |
| Dimension for Wood Drive | 90*54*5 (mm) |
| Printing Area: | Front/Back |
| Back Print Area: | 80*50 (mm) |
| Disk system | Available from FAT to ExFAT |
| Operating Temp | 0 to 60 °C (recommended) |
| Standard | USB2.0 USB3.0 |
| Shipping Time | 3 - 5 days by DHL |
Print Area

MRT will do full QC for Card Wooden USB flash drive, the QC will be inspected on function, appearance, speed, logo printing and package. The tested samples will cover 1% out of each order for function and speed, and there will be 100% checking on the looking.
H2test result for Leather Clip USB flash drive: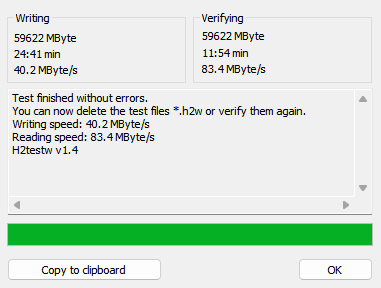 product detail
Card Wooden USB flash drive Housing:
Credit card USB flash drive is one of the most popular type, therefore we have a mixed idea and create wooden card USB drive. This is a new design for wooden family, just one spin, the USB part will emerge. The shape is exactly same as credit card, it is designed for wallet easy for carrying. Moreover, the thickness is only 5mm, you may feel nothing when slipping it in your pocket.
Refer to the material of this card USB, it mainly adopts environmental-friendly Walnut, light pine, Bamboo and Maple. This is infinitely close to a piece of wood, and offers a natural surroundings. Especially for wedding scene, wooden decoration can stand for pure, this is what they pursuit for. Furthermore, most non-profit organization, School or business group love custom wooden card USB flash drive to express solid, science and greenness.
When you present this card style USB drive in the show, they are commercial as well as practical and can be customized to any design you prefer. Some company order this shape for keepsake, and some buy it for brand advertising.
Chip Solution for Card Wooden USB:
Wooden USB drive in card shape adopts UDP chip, it can be water, shock, and dust resistant. The capacity ranges from 128MB to 1TB, also, MRT supplies USB 2.0 and USB 3.0, the flash is either MLC or TLC. These are consumer standard flash drive, please contact us if you go for industrial version.
Available Service:
Available for custom logo printing including laser printing and silk printing
Available for data preload
Available for writing protection and undelete file service
Logo Printing:
Card wooden drive has a large printing area, there is no wooden USB sharing as big space as this model. No matter you leave messages or brand on it, bulk card wooden USB stick is the first option. Printing methods are same for all custom wooden USB drives, which are silk, full color, and laser engraved printing. To be nature, laser engrave will bring you original touch. However, if you prefer brand printing in large-scale or colorful, then full color printing will be the best.
Logo Design:
MRT can do free design for your company logo, slogan or art design.
Approved Certification for Leather Clip USB flash drive:
CE and ROHS
Testing Standard:
100%full testing check
Contact us if you go for custom print
Order description
Free shipping for 300pcs
2 years Warranty
2 days Lead time
Free Sample
100pcs MOQ